YOUR KEY TO ST. AUGUSTINE LIVING
KIM DEVLIN
---
WELCOME! I'm so excited you are here...You have come to the right place. Whether you are buying, selling or just exploring, I'm here to help! Buying or selling a home is an exciting and important journey and both can be a bit stressful, but don't worry, that's what I'm here for. My goal is to make sure you are protected and stress-free through the entire process. When you partner with me, you are hiring someone who is an honest communicator and who will advocate for you every step. Your best interest is my number one priority.
I can't wait to meet you!
Learn More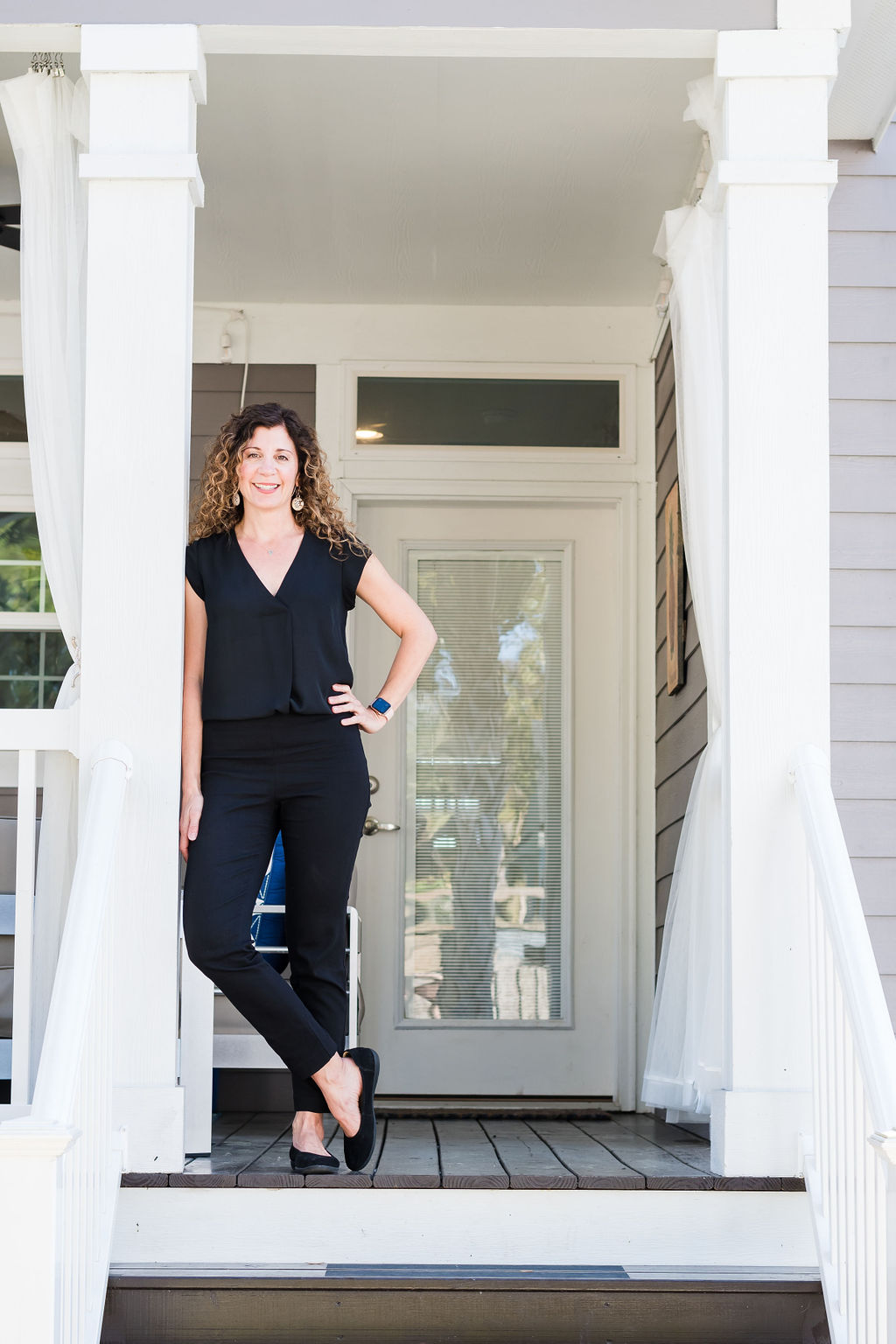 WATCH MY WEEKLY VIDEOS
Don't miss my weekly videos and learn more about the area, real estate, local businesses, and more...
SUBSCRIBE
TESTIMONIALS
---
"We couldn't have had a better experience with Kim and feel so lucky to have worked with her. She is extremely experienced, knowledgeable, and professional. She sold our house for more than we ever expected to get for it, and we had multiple offers in a matter of days. She took care of so many details and found a solution to any issue that came up; she made the entire selling process completely painless for us. She also fought for us when the buyers displayed some unethical behavior and was an amazing advocate. She did more than just represent us; she really was on our side every step of the way. She's also one of the nicest people you'll ever meet and really fun to work with! We trust her 100% and cannot recommend her highly enough."
"Kim is beyond amazing. She was extremely attentive and genuinely cared about making the process of selling our condo straightforward and easy. We live in Seattle, so selling our property across the country could have been very stressful and challenging, but Kim made the entire experience seamless and was always available to help with any of our concerns or questions. She is also a fantastic problem-solver. I can't recommend Kim enough!"
"I am 20 year agent on the Gulf Side of Florida considered as best of Zillow and I know a good agent when I see one.Kim was on the selling side of a transaction myself the buyer,though I was on the other coast and not her buyer she responded to all questions in a timely manner.She went way beyond what I would expect an agent to do for me,I felt like I found a female version of myself.If your looking for an agent to represent your best interest as either a seller or a buyer I could not recommend one better than Kim Devlin."
"We can't say enough about the excellent service provided by Kim Devlin. We highly recommend her to represent anyone selling or buying a home. Kim provided the best in professionalism and expert service!"
"I can't say enough good things about Kim. Very attentive and professional, responsive and truly listened to what I wanted in my search for property. I would recommend her in a heartbeat. In the future if I move again I know who I will call! Thanks Kim!"
"Kim Devlin helped us find the perfect house. She was quick to schedule a showing whenever a house we liked popped up and was always just a text or phone call away. Kim kept us in line with our goals and didn't let us settle for a house just because it was available. Once we found a house to make an offer on, she took care of everything and helped us negotiate to a fair price. Kim was kind, professional, and fun to house shop with. Thank you for helping us get our awesome house at the beach!"
"Professional! That is the word that best describes Kim. She is also warm, compassionate and has tremendous knowledge of the Real Estate Market. We came to know her through a friend that said "she was the best" and he was right. She took tremendous care in dealing with our family home knowing that it held so many precious memories. From the beautiful professional photos to the market research she handled it all and was right on point. We would absolutely recommend Kim for any and all of your Real Estate needs. Thank you so much Kim for caring about us and our process. You are the BEST!"
PERFECT HOME FINDER
---
Buying a home? Why not take a few minutes to fill out a form to describe your 'dream' home and see if we can't find a matching property?
Send Me The Listings
WHAT'S MY HOME WORTH?
---
Want to know what your home is worth? Let me prepare a free home analysis for your home! Just fill out our form!
Free Valuation
GET TO KNOW ST. AUGUSTINE
---
Tune in weekly for my videos on living in St. Augustine, Real Estate, and more... Be sure to subscribe!
Read More
  Congratulations, your offer has been accepted, Now what? Stay tuned b/c that's what we are tal…
GET YOUR HOUSE READY TO SELL CHECKLIST   Looking to sell and need some simple preparation tips, w…
MOVING TO ST AUGUSTINE So you've found your dream Florida home and made the move to St. Augustine…
STAY UPDATED ON OUR COMMUNITY
---
By signing up you will receive our monthly newsletter and happenings around town.
We respect your privacy. We will never share your email address. You can unsubscribe at any time.