Navigating the Florida Housing Market: A Comprehensive Update

Florida's housing market faces challenges with 8% mortgage rates and affordability concerns. This blog delves into September's data, comparing it to last year's to assess the state's current real estate landscape. We'll also look ahead to 2024, offering insights on what we can expect.
National Housing Market Trends
Before diving into the local Florida market, let's first examine the broader national housing landscape. Experts report a slight drop in home inventory in September this year compared to last year, primarily due to reduced demand driven by rising mortgage rates, not an increase in sellers.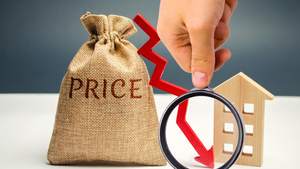 As mortgage rates have climbed into the 7% and 8% range, fewer homes are going pending, which leaves them on the market for longer periods and allows inventory to accumulate. Consequently, some homes may be overpriced, leading to price reductions and stagnant listings. While many buyers anticipate bargains in the future, the data indicates that prices are holding steady due to the relative stability in the supply and demand balance.
Buyers are waiting for falling rates but should note that lower rates may not increase supply, leading to limited options. Persistent 7% and 8% rates keep buyer activity low, allowing gradual inventory rebuild.
On a positive note, Sellers are setting more realistic prices as the market cools after 2021-2022. Stable prices persist due to supply-demand dynamics, with potential moderation if mortgage rates increase.
Looking forward to 2024, experts predict positive home appreciation, with Zillow forecasting the highest increase at 4.9%. This, however, relies on the assumption that rates will drop into the 6% or even 5% range. While price reductions are starting to appear in the market, they are currently affecting less than 40% of properties. A significant increase in price reductions could lead to more substantial declines in home prices.
Florida's Housing Market in the Third Quarter
Turning our attention to Florida's housing market in the third quarter of this year, we've witnessed a gradual increase in interest rates, although at a slower pace than the previous year. This, combined with limited housing supply, has contributed to the stabilization of home prices.
In general, the housing market in 2023 has performed below the levels observed in 2019, similar to trends experienced in 2022. However, closed sales of single-family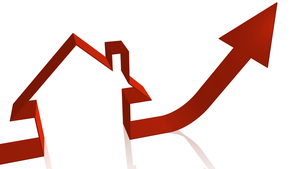 homes in September of this year rose by over 6% year-over-year, marking the first increase in 2023. Townhouses and condos also held their ground, with slight declines of less than 1%.
Pending sales for single-family homes remained relatively flat year-over-year, primarily reflecting seasonal trends rather than significant market shifts. Inventory in Florida saw an increase, with new single-family home listings in September rising by 8% year-over-year, while townhouse and condo listings experienced a substantial uptick of nearly 24%. Currently, the state has around 3.5 months of inventory, still below pre-pandemic levels. Median sale prices for single-family homes saw a 1.3% increase from the previous year, hovering around $410,000.
Florida's Housing Market: St. Johns and Flagler Counties
Now, let's delve deeper into the Florida market by examining specific counties, namely St. Johns and Flagler Counties in northeast Florida.
St. Johns County witnessed a substantial increase in closed sales, rising by 19.8% compared to a year ago. New pending sales also rose by 19.9%, accompanied by a 22% increase in new listings in September. Although the median sale price decreased by 3.2% to $532,000, it still remains higher than the state's median price of $410,000. Moreover, the average price in northeast Florida increased, largely driven by the luxury market's appeal, indicating growing interest from higher-end buyers.
In Flagler County, closed sales surged by a remarkable 41%, with new listings also experiencing a 12% increase. Pending sales showed a more modest rise of 2.5%. The median price dipped by 5.1% to $349,900. Both counties reported inventory levels below pre-pandemic norms, although there has been a slight increase in single-family home inventory compared to the previous year. St. Johns County's inventory stands at just under 4 months, while Flagler County's inventory is slightly above 4 months, suggesting a move toward a more balanced market.
The Future of Mortgage Rates and Home Prices
The big question on everyone's mind is when mortgage rates will come down or when home prices might decrease. Predicting these trends remains challenging. While many experts anticipated rate decreases by the end of the year due to declining inflation, the prolonged presence of inflation has altered expectations. Looking back to 1980, it's clear that even as inflation subsided, rates declined at a slower pace. This historical perspective suggests that rates may remain elevated for a considerable duration to ensure inflation is under control.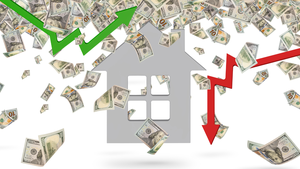 Several scenarios could prompt rate decreases, such as a war, a recession, or political initiatives during an election year. However, predicting precisely when this might happen is challenging.
In a world where 7.5% interest rates become the new normal, what was once considered high could become the baseline. Last year, when rates hit 5% in the spring, some homebuyers held off, but they later rose to 6% and eventually 7%. In retrospect, many wish they had bought at 6.5% during that period. The key takeaway is that rates are likely to remain elevated longer than expected.
Exploring Alternative Housing Options
While many consider housing in northeast Florida unaffordable, the data shows that 59% of sales occur at an average price of $454,000. Affordability can still be found in the region, even if it means looking outside the beachfront areas. Exploring alternative neighborhoods may be necessary to secure a reasonably priced and well-maintained home.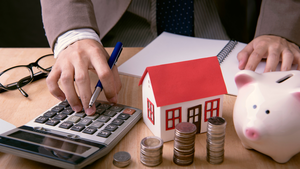 For buyers, it's still possible to negotiate on price, repairs, and concessions. The uncertainty surrounding future rates and prices makes it essential for buyers to seize opportunities when they arise. New construction is also expected to play a significant role in increasing inventory in the coming year, offering excellent incentives for buyers.
For sellers, pricing a home accurately remains crucial for a successful sale. Even with increasing rates, the market in northeast Florida continues to move forward. Offering a rate buy down as an incentive can be more attractive to buyers than a price reduction. This incentive can significantly lower buyers' monthly payments, making it an excellent option for sellers to consider.
Bottom Line:
As of now, the Florida housing market remains healthy, with signs of gradual recovery compared to the previous year. While the possibility of a market crash lingers in the background, the data doesn't support this scenario. Instead of succumbing to sensational headlines in the mainstream media, conducting thorough research and working with a knowledgeable Realtor can provide a clearer perspective on the real estate landscape.
As the real estate market is inherently local, it's essential to gather specific information about your area or community. Feel free to reach out to local experts, for in-depth insights and assistance in navigating the housing market. Share your observations and experiences in the comments below to contribute to the ongoing dialogue about the Florida real estate market. Thank you and stay tuned for more valuable updates in the future.
If your interested on a specific neighborhood or comparative market report on your home, please don't hesitate to reach out. Contact Me