LOOKING FOR GOLF COMMUNITIES IN FLORIDA?Explore World Golf Village
Where should I live in St Johns County?
St Augustine draws buyers in with its historic charm and beaches but there is so much more to offer in
St. Johns County then just within the formal city limits, and today we are exploring another place to live in the greater St Augustine area: World Golf Village.
As a Realtor in St Augustine, I hear from many home buyers who prioritize safe neighborhoods, good schools, and protection from natural disasters. Anastasia Island and downtown St Augustine have a lot to offer, but also come with some hurricane flooding risks. Buyers are looking for a more traditional community with the peace of mind of being on high and dry ground – but still close enough to the beach.
One hugely popular option is the sprawling and conveniently located World Golf Village in St Augustine.
World Golf Village Life
World Golf Village was established in the 1980s, when the county's population was less than 100,000. The developer saw the potential for the area to grow as a natural extension of the Jacksonville market. The area has been the perfect midway point between downtown Jax and St. Augustine. It's been the ideal home for folks commuting to work, families raising their kids in A-ranked schools, and retirees.
There are over 6,000 residences and over 15,000 residents, yet this town was developed with the environment in mind, with over 2,700 acres of preserved area. You can enjoy the palm trees, southern oaks draped in Spanish moss, and dozens of water features as you stroll along the miles of sidewalks and walking trails.
World Golf Village: Features & Amenities
Golf Courses
One of the biggest draws to this community is, of course, the world-class golf courses and celebration of the sport. The "Slammer & Squire" course tees off under the iconic tower of the Hall Of Fame, and the "King & Bear" each famously designed by legends Arnold Palmer and Jack Nicklaus.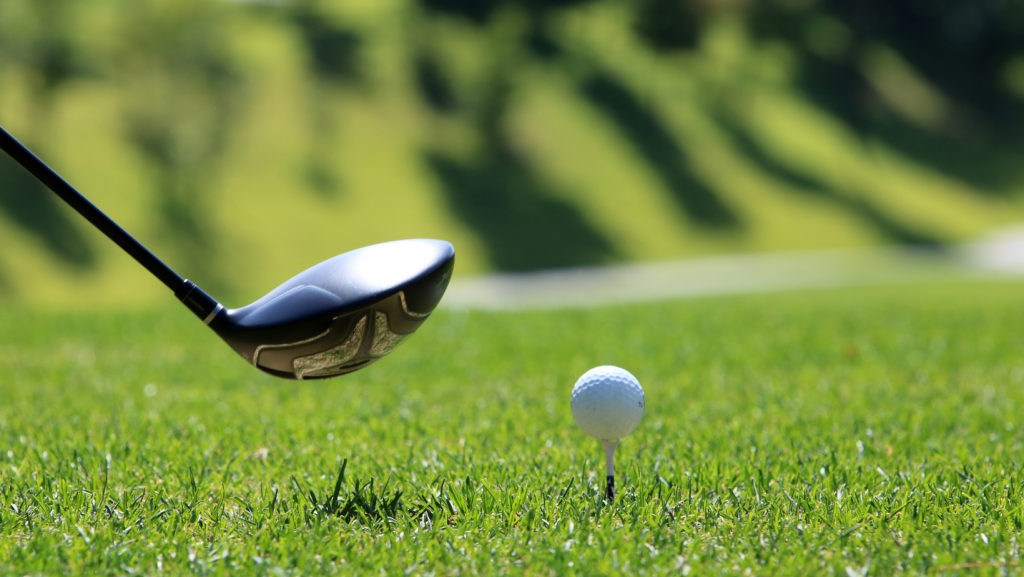 You can become a member to enjoy access to the courses, tournaments, couples events and family golf days. Plus members and visitors have access to awesome training opportunities including the PGA Tour Academy.
The clubhouse also hosts a variety of events for members and guests from pub nights, formal dining and cocktail receptions.
If one of the family members is NOT a golf enthusiast, don't worry they will still have plenty to enjoy! The resort-style amenities at the Swim & Tennis Center feature a heated Junior Olympic-sized adult pool, lighted tennis courts, playground or beach-entry pool, a clubhouse, an open-air veranda, and a Fitness Cottage. There is also a full-time activities director on hand to coordinate dance lessons, swim lessons, social gatherings and more.
Activities at World Golf Village
Beyond all of these amenities, World Golf Village is also home to the
 World Golf Hall of Fame
, plus The IMAX 3D Experience, the Renaissance World Golf Village Resort and Convention Center, restaurants like Murray Bros Caddy shack and shopping too.
This community paved the way for future planned projects in the area between St. Augustine and Jacksonville, which continues to see growth in both residential and commercial construction as well as an endless supply of stores and services.
Neighborhoods in World Golf Village
The World Golf Village has grown over the years and now offers a variety of lifestyle options, ranging from condos with low maintenance living to single-family homes with lower HOA fees. Prices range from $350,000 to over $1,000,000 depending on the type of home, neighborhood, and location.
In fact, there are over 30 "
neighborhoods
" within the WGV area and I made a list for you that you can check out. One of them is a 55 and over and here is a tour right here. This area is definitely worth considering if interested in a 55 and over in St Johns County Florida.
I'm always happy to hear from you and answer any questions.  Hope you enjoyed the tour, Thanks you so much!