Here are the 8 Common Reasons and Solutions:
Are you feeling frustrated because your house has been on the market for months without any serious interest from buyers? Don't worry; you're not alone. Selling a home can be a challenging endeavor, especially when unexpected roadblocks hinder your progress. In this blog post, we'll explore some of the most common reasons why your house might not be selling and provide you with practical tips to address these issues.
1. Overpriced Listings:
One of the primary culprits behind homes languishing on the market is an unrealistic price tag. If your asking price is significantly higher than similar properties in your area, potential buyers might simply overlook your listing.
Tips to avoid overpricing:
Start with thorough research to determine what similar homes are selling for in your neighborhood.
Consider obtaining a professional appraisal or working closely with a knowledgeable real estate agent who can provide a comprehensive market analysis.
Be flexible and willing to adjust your price if market conditions or feedback suggest it's necessary. Avoid chasing the market down by initially pricing your home correctly.
2. Poor Presentation:
First impressions matter a lot in real estate. If your home doesn't look its best during showings or online listings, it can discourage potential buyers.
Presentation tips:
Invest in professional photography to make your property look its best in online listings.
Consider staging your home, either with professional help or by decluttering and enhancing each space yourself.
Don't overlook minor touch-ups, such as patching holes and refreshing paint, to improve your home's overall appearance.
3. Limited Marketing Exposure:
Even the most beautiful homes won't sell if people don't know they're available. Lack of marketing exposure can be a significant issue.
Marketing exposure tips:
Ensure your listing is featured on multiple online platforms.
To add to that, leverage the power of social media. Consider running targeted ads on platforms like Facebook to reach potential buyers in your area.
Additionally, provide virtual tours to give distant buyers a closer look at your property.
4. Outdated Interior:
Trends change, and an outdated interior can deter buyers. Focus on high-impact areas like kitchens and bathrooms.
Interior update tips:
Modernize key areas such as the kitchen and bathroom to make them more appealing.
Opt for neutral colors like soft grays, beiges, or whites to appeal to a broader range of tastes.
Swap out old fixtures for newer, more modern ones.
5. Property Location Issues:
As they say in real estate, location matters. If your property's surroundings aren't ideal, it can pose a challenge.
Tips for addressing location issues:
Highlight positive aspects of your location, such as nearby schools or parks.
Mitigate drawbacks, like noise, through soundproofing or strategic landscaping.
Adjust your price to reflect the less-than-ideal location if necessary.
6. It's the Wrong Time to Sell:
Real estate experiences seasons, and listing during a slow period can impact your home's time on the market.
Tips for selling during off-peak seasons:
Emphasize the advantages, such as less competition or the possibility of buyers moving in before the holidays.
Stay patient and maintain your home's show-ready status; the right buyer might be just around the corner.
7. Inflexible Showings:
Making it difficult for potential buyers to view your home can prolong your sale.
Suggestions for accommodating showings:
Be as flexible as possible with showing times, including evenings and weekends.
Consider tech solutions like digital access or lockboxes for agents to show your home when you're not available.
If feasible, vacate the property during prime showing times to allow buyers to envision themselves in the space.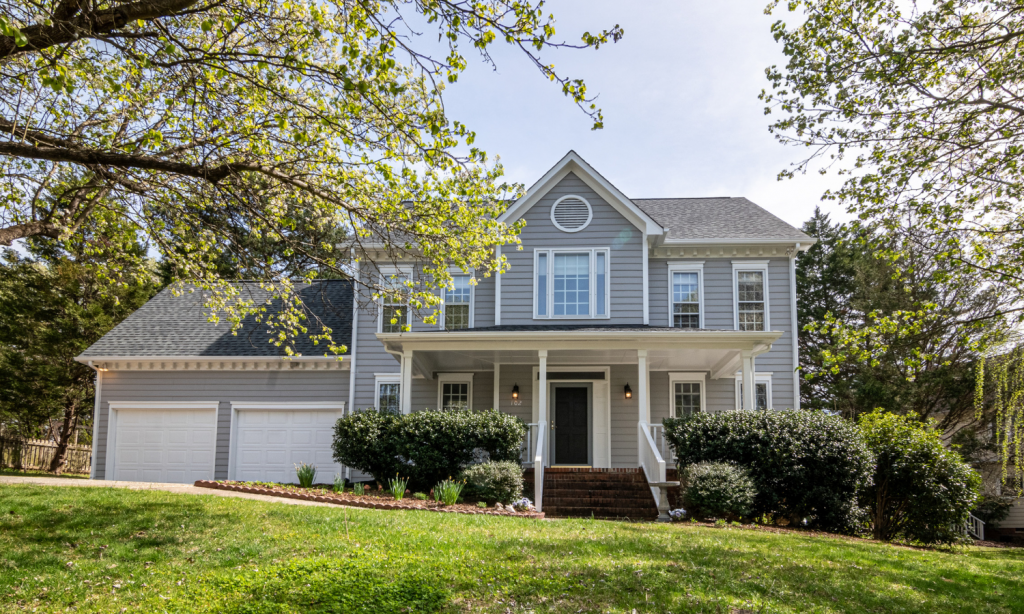 8. Bad First Impressions:
Never underestimate the importance of curb appeal. A lackluster exterior can deter potential buyers from even entering your home.
Tips for improving curb appeal:
Maintain simple landscaping, including mowing lawns and trimming hedges.
Consider a fresh coat of paint or cleaning the facade to enhance your home's exterior.
Make your entrance inviting with a clear path, a vibrant door, or a welcoming doormat.
In conclusion, selling a home requires a deep understanding of the market, effective presentation, and adaptability. If your house isn't selling, take a step back, evaluate these points, and consider seeking expert advice to navigate the process. Which of these factors do you think might be affecting the sale of your home? We'd love to hear your thoughts in the comments. Feel free to reach out with any questions, and check out our seller's prep guide for more helpful tips. Thanks for tuning in, and we'll catch you next time!