Is St Augustine a Good Place to Live?
Living in any city or town has its pros and cons and St Augustine is no different. After the pandemic, this area has changed quite a bit so is St Augustine a good place to live? Let's talk about it.
First, let's address the obvious changes we have seen in the last 2 years and that is the increase in tourism and people moving to Florida. Every city in Florida has gotten busier and St Augustine is no different. We have seen an uptick in tourism throughout the year and many people moving to the area as well which has created more traffic and development but the fact that people are moving here is a testament to how wonderful St. Augustine is. The influx of visitors and new residents only confirms what we already know: St. Augustine is a fantastic place to live but it might not be for everyone.
Tourism in St Augustine
St. Augustine has been on many Top 10 lists and more recently named the best small town by Southern Living, so you probably already know that it is the nation's oldest city, established in 1565 by the Spanish. The history is easy to find when you are walking around the downtown district. You will find charming cobblestone streets, beautiful architecture, museums, and plenty of shops and restaurants to enjoy. So if you love history, St. Augustine and the surrounding area is a good option for you but if you do not care to be surrounded by the bustling vacationers, then you may want to be further from the downtown and beach areas.
St Johns County Jobs
St. Johns County offers plenty of job opportunities. In the past decade, we have seen the opening of many new businesses, new residential and commercial development, as well as companies like Northrop Grumman and PGA Tours creating hundreds of new jobs. Let's also not forget all of the small businesses, from plumbing to boutiques and cafes to breweries. If you're looking to start your own business, there's plenty of opportunity here. We are also in close proximity to Jacksonville in Duval County which has seen a 9.6% pay increase in 2022 when compared to 2021. More than the national average which means our local economies are strong.
Reasons not to live in St Augustine Florida
St Augustine doesn't offer public transportation like many other cities. So if you are needing to commute to Jacksonville for work you may want to live further north in St Johns County.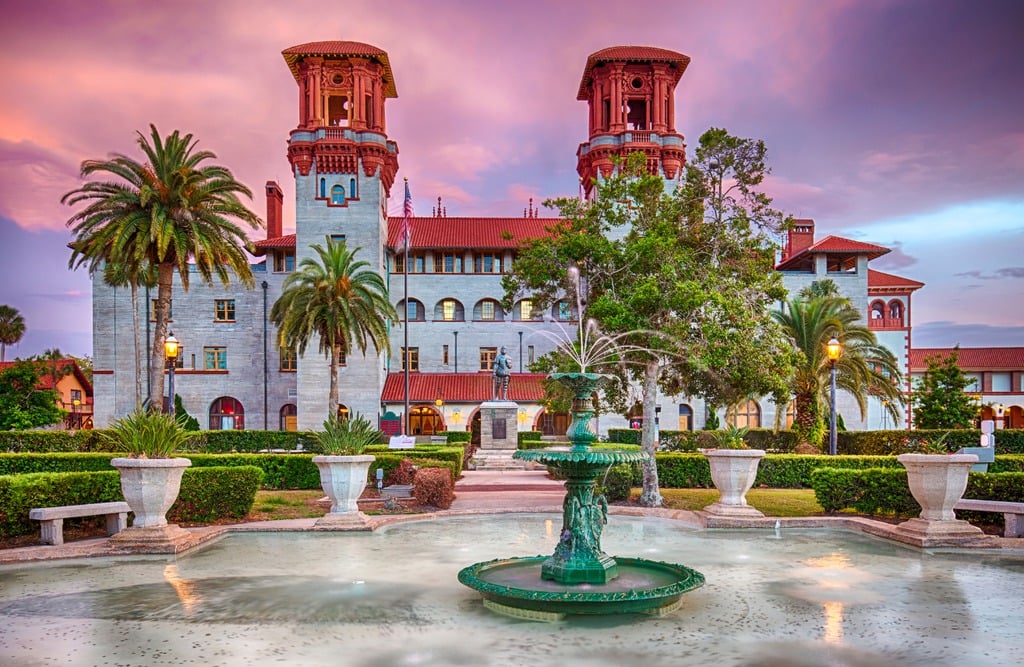 Things to do in St Augustine Florida
When Living in St. Augustine Florida or even St. Johns County, you'll likely spend less time indoors because we have unlimited fun things to do outdoors. Located along the Atlantic coast and the St. Johns River, you have easy access to the water for boating, kayaking or fishing.  With over 40 miles of pristine beaches it's never difficult to enjoy a day soaking up the sun. We have a variety of beaches for any type of beach day you are looking for such as drive on beaches, beaches with concessions and even beaches that are good for hunting shark teeth. On top of that we also have hundreds of state and local parks with beautiful landscapes, gardens and trails to enjoy. If you love the outdoors  then St. Augustine is a good place to live.
Schools and Education
According to Niche, St. Johns County is the number one ranked public school district in Florida having received an A Grade in Academics and we are attracting many families to the area. A strong school district is crucial when considering where to live and raise a family. The public school system in St. Johns County is ranked #1 in the entire state of Florida and offers nationally recognized extra-curricular activities and advanced placement options. If you plan to move to the area and raise your children in this county, you will be happy to know that they will receive the highest quality education a public school system can offer.
The county is committed to building new schools to accommodate the influx of new families moving here and the District has plans to build four schools in the next five years, so depending on what grade you kids are in, the classrooms may be more crowded at this time as we await the new schools.
Lifestyle in St Augustine
Last but not least is the laid-back atmosphere and friendly people. Despite the increase in tourism and population, St. Augustine has managed to maintain its small-town feel. The people are some of  the nicest you'll ever meet. If you are considering a move to the area, it's essential to appreciate St. Augustine for what it is and not try to make it where you came from.
Question is; IsIn my opinion, St. Augustine continues to be an excellent place to live, work, and play. The increase in tourism and population only confirms this.
Moving to St. Augustine? be sure to check out my free relocation guide in the link below.