Selling a House with Tenants
Do you want to avoid a nightmare when selling a tenant-occupied property? Here are four tips to follow:
Selling your home might be difficult enough, but when you throw in another puzzle piece of existing tenants, it can become even more difficult! So here are the best steps to follow in order to avoid frustration with your tenants and the buyer.
4 Tips for Selling a Property With Existing Tenants
Whatever your reason for selling your investment property, there are some legal requirements to keep in mind and some common courtesies to consider. The keys to success for the listing and selling of a tenant-occupied property is to COMMUNICATE AND COOPERATE.
First, remember that a tenant has certain basic rights protected by Florida law, which the landlord must observe.
A tenant is entitled to the right to private, peaceful dwelling possession. Once rented, the dwelling is the tenant's to lawfully use. The landlord may only enter the dwelling in order to inspect the premises or to make necessary or agreed-upon repairs – but only if he or she first gives the tenant reasonable notice.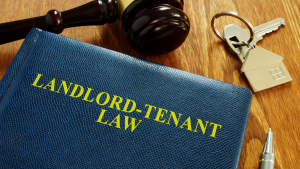 Discussing a plan with your tenant and sticking to the agreed protocols will make them feel comfortable. Your real estate agent can help facilitate the discussion with your tenants and work with them to ensure they get sufficient notice for appointments. Being mindful of their work schedules, kids, pets, and health concerns is courteous and will helpavoid any drama.
Once you have discussed your plans to sell with the tenants, you should also take the legal formality of sending the notice of your intention to sell the property. This letter should include your Realtor® information and the agreed plans for showings. You should nclude what you require from your tenant – such as; keeping the grass cut and bathrooms clean. Make sure you send the letter via Certified Mail to ensure proper delivery.
A second factor to consider is the tenants right to remain in the property until the original termination date of the lease.
You should disclose in your listing information and marketing material that the property is tenant occupied. Include the terms of the lease and the end date. If the potential buyer is also seeking an income-producing property, they may be happy to assume the lease terms and even extend once they become a landlord. Either way, if the buyer is not an investor and plans to use the home as their primary residence then they need to honor the tenancy agreement.
A potential workaround for this would be to offer the tenants the option to break the lease early without penalty. You can even offer to assist them by giving a discount or refund on outstanding rent or contributing to their moving costs. Such an arrangement might benefit you, as the seller, if the tenants are willing to move out early.
The third step to consider when selling your tenant-occupied property is the price and disclosures to potential buyers.
Generally the list price for a  tenant-occupied home will sell for less than a vacant home because buyers can view a tenant as a burden. A tenant-occupied home may not be in the best shape and usually has a lot of wear and tear. When you factor in a lease term that the new owner must honor for a set time, you are looking at a list price that will be less than other properties in the area. Of course, how much time is left on the existing lease will determine this. If the timeframe is more than 60 days, you will need to make your home more appealing to buyers and price it accordingly. Your Realtor ® can help you with that.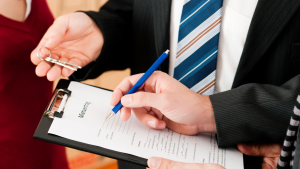 If the buyer is an investor, they may be more accepting of having a tenant in place. In my experience, an investor is rarely willing to pay top dollar for a rental property and the rental rate on a current lease-in-place is generally too low.
Either way, you will need to disclose to potential buyers the terms of the existing lease agreement, and they have to be willing and able to take over as landlord.
Finally, the most important step is to hire a real estate agent 
ealing with a tenant-occupied listing has its challenges. My team member is dealing with one and it became extremely frustrating. Initially, the seller listed the home on his own and did not have a plan with the tenants in place. He did not set the precedence for communication and cooperation with the tenant which resulted in the tenant feeling intruded upon and stressed about the possibility of moving or having a new landlord. The tenant became less cooperative with providing access for showings which limited the homes exposure to buyers. Once my team member got involved, she was able to sit down with the seller and the tenant to work out a schedule and plans for communication that were favorable for everyone.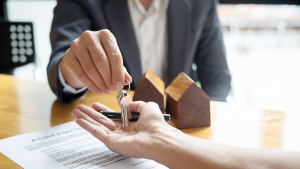 Having a Realtor® assist will also ensure that you protect yourself from any legal complications and can help facilitate the transfer of the lease terms to the new owner and ensure a smooth transaction to the closing table. 
Bottom Line
Selling your house in Florida with tenants can be challenging. There are extra-legal requirements, opinions, and schedules to work around. But if you plan, communicate clearly, and bring on the right professional to help, the process can go smoothly without much disturbance.
If you are looking to buy an investment property, St Augustine is a popular one for vacation rentals so reach out anytime for more information.