RELOCATING?
Considering a move to the area? I know the local area, both as an agent and as a member, of the community and can help make this transition seamless for you.
WELCOME TO THE NEIGHBORHOOD!
---
First of all — I am so happy you're considering moving to the area! I may be biased, but I think St. Augustine is a wonderful place to call home. While this is an exciting new chapter for you, I also understand the challenges that come with navigating a move to a new area.
One of the most important steps in preparing to move is finding a home in a location that you love. I know the area, both as a RE/MAX® agent and neighbor, and will go above and beyond to make this transition seamless for you. In addition to my exceptional customer service, I can connect you with the latest tools to make your home search as easy and convenient as possible.
When shopping for a home, it is important to choose the right neighborhood that fits your unique needs. You'll want to prioritize neighborhood features that are important to you, as well as factors that will be practical and convenient in the future. Lean on me as a support system to provide information on the best neighborhoods for your lifestyle, property taxes, school districts, commute times, public transportation, area amenities and more! I know the nuances of the local market and can help you find the right home at the right price.
One of the many reasons I love working with people new to the area is because I was once new to the area and enjoy getting the chance to show people why I love it here. I am happy to help you explore your new community by recommending local businesses and sharing my favorite things to do in the area.
I would love to help make your transition easier by helping wherever you need it most. Whether you're moving because of a career opportunity or you're just looking for a new adventure, I promise to work with you every step of the way to get you settled into a new home in an area you love.
FILL OUT THE FORM BELOW FOR YOUR

FREE RELOCATION GUIDE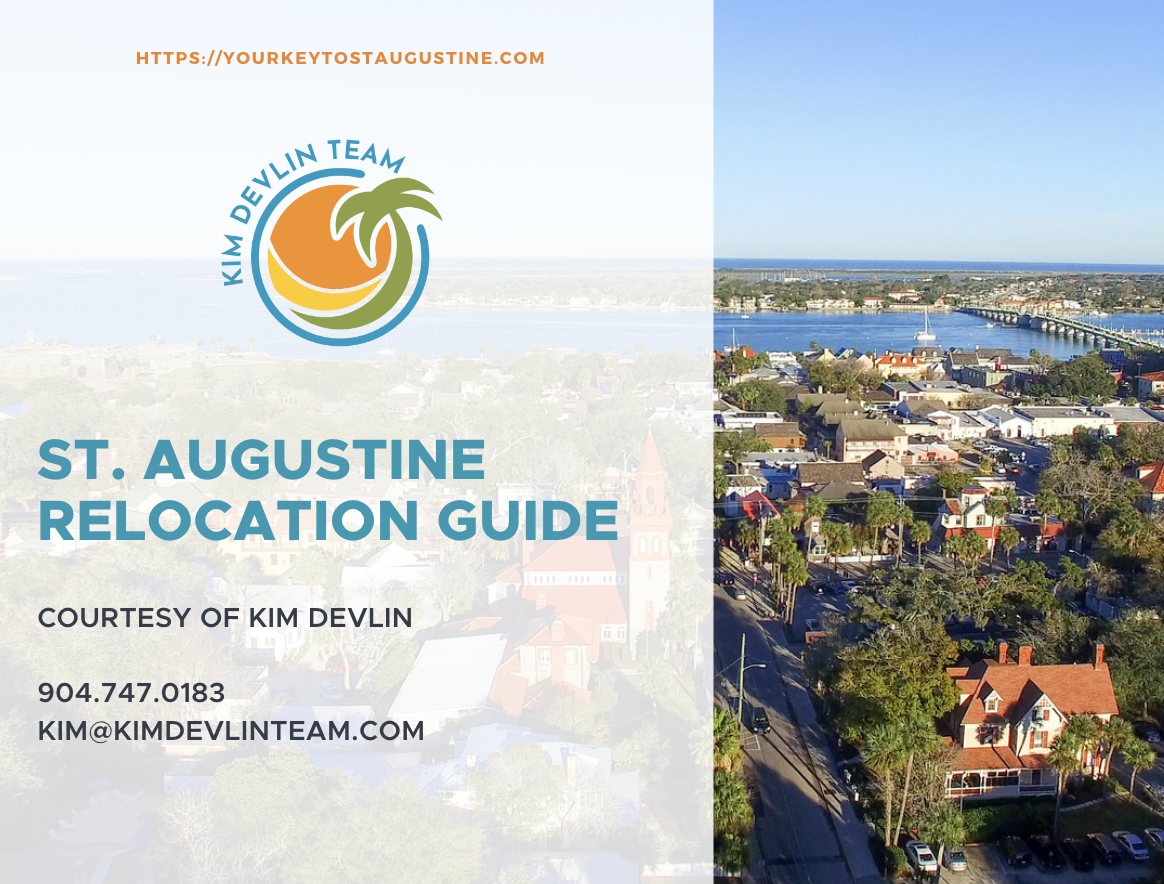 Kim Devlin Team | Northeast Florida Living
Address
975 S Ponce de Leon Blvd
St. Augustine
FL
32084


Email Us
[email protected]
Call Us
(904) 747-0183