Prepping for your Design Center Appointment
Building a new construction home can be an exciting journey, but navigating the design center can feel overwhelming. In this video, I'm going to share some expert tips to make the most of your design center visit and create the home of your dreams. So let's get started!
Design Center Tips
Tip 1: Do Your Homework
Before visiting the design center, research different design styles and trends that resonate with you. Create a vision board to bring with you, to help articulate your preferences to the design center consultant. This will save time and ensure you're on the same page.
Tip 2: Establish a Budget
Setting a budget is crucial to avoid overspending. Be transparent with your design center consultant about your budget. This way they can offer cost-effective alternatives without compromising on style and quality.
Tip 3: Prioritize Your Upgrades
Focus on upgrading essential elements such as flooring, kitchen countertops, and bathroom fixtures. These upgrades have a lasting impact on your home's value. Remember, it's better to invest wisely than to go overboard.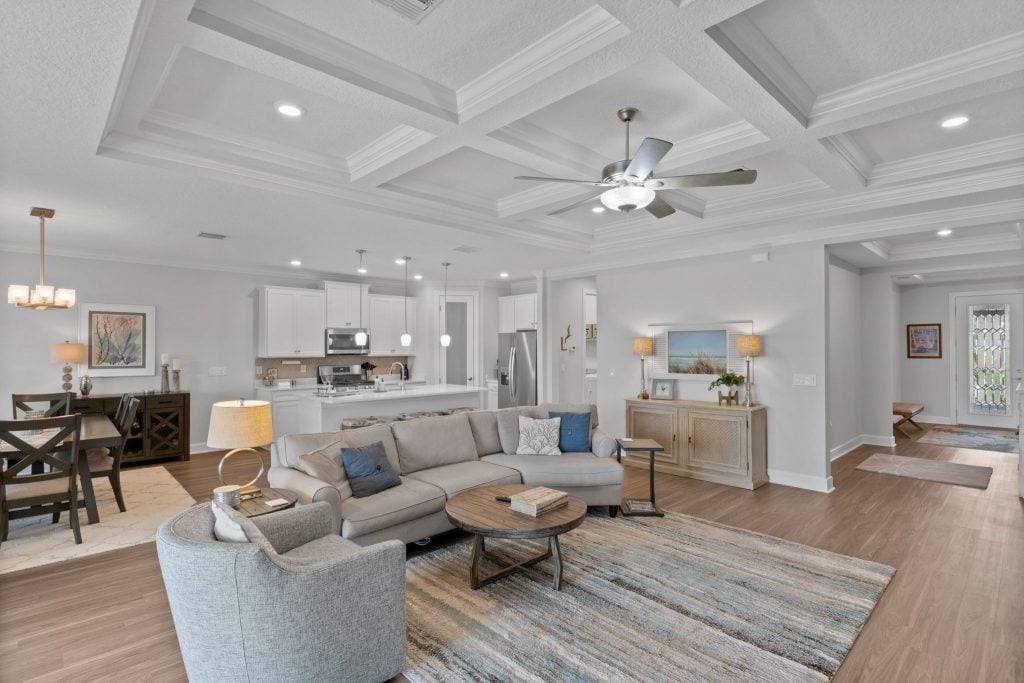 Tip 4: Think Long-term
Consider your lifestyle and future needs when making design choices. Will you need extra storage, a dedicated home office or if there is a first floor 1/2 bath, is there an option to add a shower? Future-proof your home by incorporating flexible spaces. It will save you from costly renovations down the line.
Tip 5: Seek Professional Advice
Design center consultants do this everyday. Don't hesitate to ask for their opinions and expertise. They can guide you through the design process, suggest color palettes, and offer valuable insights that you might have overlooked.
Tip 6: Stay Open to New Ideas
While it's essential to have a vision, be open to inspiration from the design center's displays and samples. You might discover unique combinations or features that elevate your design. Embrace the unexpected and you may get a style that you would have never thought of.
When considering any upgrades to your home, make a list of the most important things to you but also what will give you the best return on investment. So do your research and be prepared before going in to the design center. This way you stay within budget and don't over do it.
We hope these tips and tricks help you make the most of your visit to the new construction design center. If you enjoyed this video, here's another one that delves into some of the design center upgrades that may or may not be worth it. Contact me with your questions or concerns. I'm here to help. CLICK HERE