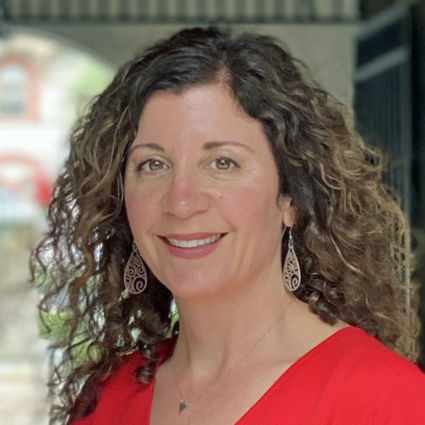 Kim Devlin
REALTOR | NEIGHBOR
A LITTLE ABOUTME
& why I love Real Estate
Buying a home is an important decision and selling your home is both emotional and stressful. My job is to minimize the stress and worry that comes with this process, prepare you for what's next, and advocate for you along the way.
Real Estate is about more than just a house, it's about relationships. They are what make a community what it is. Getting to know you and building a relationship allows me to help you accomplish your real estate goals so that you can move on to the next chapter in life.
Here's what you can expect from me...consistent communication, devotion to help you find your way to your next home, and a little bit of humor (because it's always good to laugh). When you partner with me, you have someone who will have your back every step of the way.
Why Choose Me?
Being a local expert is a big deal to me. Through my blog St. Augustine Spotlight, I have gained unique knowledge about the local happenings, the people and the businesses in our community. This along with my commitment to staying up to date on the local market, I am able to share what life is like in the community you want to sell or invest in.
Real Estate is of course a passion of mine, but the other reason I love it is it allows me to support my other passion...rescue animals. With every home I sell, I donate to a local no-kill animal rescue organization, I also volunteer weekly and foster pups when I can.
If you are still reading this...Wow! thanks for sticking around and I hope to meet you soon.
St. Augustine is my home and real estate is both my passion and skill; I'd welcome sharing all three with you!
LISTINGS YOU'LL LOVE
...with the expert advice you deserve
OUR CLIENTS ARE AWESOME
....and here is what they are saying
"Professional! That is the word that best describes Kim. She is also warm, compassionate and has tremendous knowledge of the Real Estate Market. We came to know her through a friend that said "she was the best" and he was right. She took tremendous care in dealing with our family home knowing that it held so many precious memories. From the beautiful professional photos to the market research she handled it all and was right on point. We would absolutely recommend Kim for any and all of your Real Estate needs. Thank you so much Kim for caring about us and our process. You are the BEST!"
"It was a pleasure working with Kim. We were very nervous trying to sell a property during the pandemic. Not only because of these uncertain times, but we lived in another state and thought it would be difficult trying to coordinate logistically. Kim made the process seamless! We sold the property with it being on the market for only one day! Kim made us feel at ease and was very responsive, checking in with us when necessary and replying to emails and phone calls instantly. It's also very clear that she knows the St. Augustine, Fl area very well. Highly recommend!"
"Kim was awesome to work with!! Very kind and down to earth but also aggressive with getting the job done according to your needs and desires. Highly recommended!!!"
"Kim Devlin was my realtor in selling my beach home. Knowledgeable, friendly, professional, and kept me up-to-date on all showings of the property. Active in the community she loves Saint Augustine and all that it has to offer. I would highly recommend."
"I would just like to say if anyone is looking to buy, Kim is the agent for you. Especially for a first time home buyer. She guided us through the whole process and stayed in touch with updates and time frames to complete or turn in information. She either explained any and every question or had the right person explain it for us. For my first experience in the home buying Market, Kim made it simple and enjoyable. She stayed with us through the whole thing and did everything she could to make us happy and satisfied with our purchase. Even with this COVID-19 pandemic she still gave us a tour of the house and provided PPE for safety. I would choose Kim any day for home purchase. She is HIGHLY RECOMMENDED by Me and MY Family.... Thank you Kim"
"Kim was fantastic, she took care of everything since I lived out of state. She even bought a new toilet tank cover b/c the one at the house as cracked. She is communicative and I never had a problem reaching her. She handled any issues that arose with title and kept things moving along smoothly. Highly recommend!"
"We had a great experience working with Kim. We had worked with her previously, as she sold our last house. Which is why we went again to her when we were ready to buy. St Augustine is not the easiest place to find a home. She made it easy! Thank you so much!"
Darrin & April P.
Best Agent!
"Kim went above and beyond for us. We had a short timeframes to look at properties given that we work overseas. She was tenacious and as sweet as we needed. She was able to assist us in virtually looking at properties. She is one of a kind in our book and can't recommend her enough. No words can describe how wonderful Kim is!!!"
Brad and Lucia W.
Kim was amazing in our search for a home!
"From the first phone call with Kim to our closing, we had an amazing experience! I felt like I was talking with a friend through the whole process. She responded right away to my emails and phone calls. Kim always has an upbeat and positive attitude. She spent a lot of time showing us houses and then we changed out mind to purchase a condo, but you would never know. Kim has a plethora of resources to help through the buying process. Thank you Kim!"