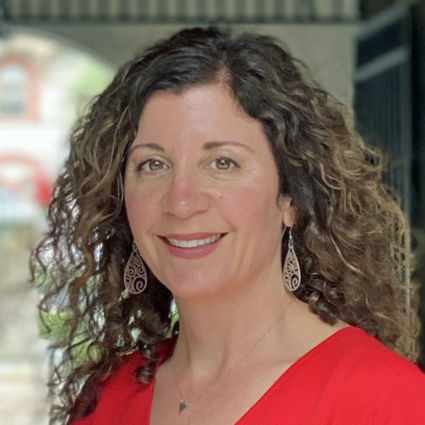 Kim Devlin
Sales Associate
A little about me
and why I love real estate
For me Real Estate is not just about houses, it's about relationships. They are what make a community what it is. Getting to know you and building a relationship allows me to help you find your dream home or sell your home so that you can move on to the next chapter in life. I know buying a home is an important decision and selling your home is both emotional and stressful.
My job is to minimize the stress and worry that comes with this process, prepare you for what's next, and advocate for you along the way.
Here's what you can expect from me...consistent communication, devotion to help you find your way to your next home, and a little bit of humor (because it's always good to laugh).
When you partner with me, you have someone who will have your back every step of the way.
Why Choose Me?
Being a local expert is a big deal to me. Through my blog St. Augustine Spotlight, I have gained unique knowledge about the local happenings, the people and the businesses in our community. This along with my commitment to staying up to date on the local market, I am able to share what life is like in the community you want to sell or invest in.
Real Estate is of course a passion of mine, but the other reason I love it is it allows me to support my other passion...rescue animals. With every home I sell, I donate to a local no-kill animal rescue organization, I also volunteer weekly and foster pups when I can.
If you are still reading this...Wow! thanks for sticking around and I hope to meet you soon.
St. Augustine is my home and real estate is both my passion and skill; I'd welcome sharing all three with you!
Our clients are awesome
and here is what they are saying
"From the first phone call with Kim to our closing, we had an amazing experience! I felt like I was talking with a friend through the whole process. She responded right away to my emails and phone calls. Kim always has an upbeat and positive attitude. She spent a lot of time showing us houses and then we changed out mind to purchase a condo, but you would never know. Kim has a plethora of resources to help through the buying process. Thank you Kim!"
"Kim did a great job in helping me find my new home. Right from the moment I asked her to help me find a home and told her I had very limited time to do so, she went into action organizing a plan to accommodate my accelerated time frame. I believe her knowledge of the market and what it was that I was looking for in a property helped us meet that time frame. Once I had decided on a property, she introduced me to the rest of her team that assisted me in securing a mortgage and getting it insured. I plan on seeking Kim out for my next purchase."
"Kim Devlin is a fantastic realtor. Kim was the first person we met when we walked into the REMAX office in downtown St. Augustine. We connected immediately and knew beyond the shadow of a doubt she was the realtor for us. Kim's knowledge of the realty business along with her personal warmth endeared her to us. Kim responded quickly to all our phone calls and emails. She guided us professionally and personally through all aspects of the sale of our condo and went above and beyond her duties and responsibilities toward us. REMAX is fortunate to have Kim Devlin as a realtor. She is a real asset to the company. We wish her the very best!"
Barbara and James H.
St. Augustine
"Kim went above and beyond to save me money. I bought a condo AS-IS and she was able to knock $11,000 off the price, have repairs done up to $1,000 and got me a credit of $485 at closing. She is extremely hands-on, dealing with electricians and plumbers for me. I couldn't have asked for a better Realtor who is now a friend."
Thomas D.
Negotiated a Great Deal!
"Kim is THE agent you want if you are truly looking to sell or buy a home! She is very professional yet with a great sense of humor during what can sometimes be a stressful time. She will go above and beyond to make sure her clients get what they are looking for."
"After what seemed like a long period of time with our house on the market and no action, we were very fortunate to then get Kim as our real estate agent. Right from the beginning, she was extremely energetic with a very positive attitude and great ideas. She was on top of everything, keeping us informed the whole way. In no time at all our house was sold at the desired price and the whole process couldn't have gone any smoother, thanks to her. We wish Kim could be our agent at the location to which we are moving."
"I first observed Kim showcasing a property I had interest in. I knew right then she would be the person that could sell my home!!! About a month after meeting her at the open house decided to relist my home. She was professional, prompt, and confident she would sell the house. Also realistic as to the market and price point. Always available to show the house, incredible at following up with interested people. Sold the house less than a month on the market - helped me with the negotiation on my next property and we were able to close with help from my mortgage company inside of 3 weeks!!! You will be hard pressed to find a more professional or ethical person to work with. I hope I will not be moving again but will not hesitate to work with her again and recommend (already have) her for buying or selling property. She had terrific resources as well! She is amazing to work with and have on your team!!!"
"She was wonderful to work with. We could not have asked for a realtor that was looking out for our interest more. One of our best buying experiences. Kim is a dedicated and knowledgeable realtor. You could not choose better."
"Kim has a brilliant mind and also a beautiful heart. And that's what you need from a realtor when you're a first time buyer. Someone who has knowledge, negotiation skills and most importantly PATIENCE. When we started the process of searching for a house, we were overwhelmed. Kim was always available for any questions we had. Most of all she was relatable and down to earth. I couldn't of asked for a better person to help us through this process."
"I couldn't ask for a better person to help us through the house buying process.
The communication was fast and detailed , if Kim didn't know something about a particular house she would go above and beyond to get those answers. She is definitely a Realtor I would recommend to anyone !"