Is St. Johns County FL Affordable?
St. Johns County is the 4th fastest growing county in the nation!  This is reflected in the massive population growth: about 15,000 new residents move in every year. The total population has increased by 40 % in the past ten years.
This growing population has also driven an increase in employment and business development. While Florida is well known as a retirement destination, St. Johns County is booming with activity! We have one of the lowest unemployment rates in the state and have had steady economic growth of 14-16% over the past ten years.
Between low rates and people seeking out more space, better weather, and a laid-back lifestyle in the face of the pandemic, we experienced a really hard market for buyers who were competing for both pre-existing homes and new construction builds.
As we have seen in the past two years, home prices have increased nationwide as lower interest rates and COVID-driven moves shifted demographics, and this is no better explained than in the St. Johns County area.
In 2019 the average sale price was $420k for a single-family home
In 2021 the average sale price was $562k; a 33% increase in just two years.
And when I look at the mid-year average for 2022, it's about $650k; a 15% increase from a year ago.
Seeing these increases in average sale price on paper sounds shocking. If we compare St. Johns with other markets in Florida and other states for that matter, we realize that we started at a very affordable range. Now we seem to be in comparable values with other East Coast regions like Savannah, Charleston, and the Outer Banks.
Is St. Johns Florida Market Cooling off?
We are starting to see a little "cooling off" in the St Johns County FL market, as interest rates rise so appreciation should slow this year.
The biggest and best trend out of this is that homes are being sold at their appropriate listed price, and buyers are not forced into a competitive multiple offer situation. Having to offer above asking price with no contingencies is no longer a challenge and will benefit home buyers who were previously unable to compete with investors or second-home buyers.
While we do not expect to see prices drop dramatically, the current trends definitely indicate that the wild seller's market is coming to an end.
This shift in the market is also apparent in the new construction neighborhoods that are growing throughout the county, especially in the northern corridor between St. Augustine and Jacksonville. Now that buying has slowed a little, many builders are back to offering incentives and great partnership discounts.
Low-Cost Living
Outside of real estate, we can also consider the general living costs of St. Johns County, and there are some big-ticket factors contributing to our low-cost living!
First – Florida is a no income tax state! This is a big perk in comparison to states like New York and California. This is a top reason why folks from other parts of the country are drawn to the Sunshine State. Of course, you will still owe Uncle Sam and the county-imposed property taxes, but this keeps a lot of your hard-earned money in your own pocket!
Secondly – Just like all of Florida, St. Johns County offers a HOMESTEAD tax exemption. You can qualify for a discount on your annual property taxes if this is your primary residence. This will prevent any major increases in your taxes over the years.
One bracket where Florida generally ranks a bit higher than the national average is sales tax and common goods. Florida comes in at #24 in the U.S. with the cost of groceries about 0.3% higher than other states. This is easily made up for by the lower cost of health care, personal property taxes (like your car or boat), and the income from tourism that drives much of Florida's economy including St. Augustine and St. Johns County.
Economic Growth and Income
The upward trends of population and economic growth have also increased the average income across almost all industries. While Florida is a minimum wage state ($10 per hour), this salary range is most typical for service industries where workers can also anticipate tips and supplemental benefits, especially in the high tourism seasons.
For the public service sector, salary ranges include:
$30k's for lifeguards and maintenance workers
$40k's for county clerks and administrative positions
About $45k to $55k for SJC public school teachers (depending on experience)
$50k to 60k for Fire, Police, EMS, Marine rescue, and other emergency services
$80k to $100k + for government commissioners, department heads
Of course, there is a much broader range for private sector industries, including the increase of people who can now work remotely or from home, even if their company is based in a different state. Coupled with the lower income taxes and a lot of incentive for small businesses, this area fosters a lot of start-ups and entrepreneurs to build up their goals of owning their own business.
Because St. Augustine is such a popular vacation destination, tourism does impact the average costs of some of the "luxury" goods and services. In St. Augustine's historic downtown, you might find restaurants with a higher price tag. [although most of them are worth it!] With a strong community of small business owners, artists, and boutique shops you might spend a pretty penny on gifts and trendy clothes. That being said, it is really special to have so many unique and handcrafted items to choose from. For more local info, check out my locals guide here.
Being a "Local"
Now for Entertainment, the locals get a LOT of benefits and special offers for enjoying the best of St. Johns County. Annual events like the Sing Out Loud Festival and the Nights of Lights are totally free! In September we celebrate "Locals Month" where you can get free or discounted entry to almost all of the popular sites and attractions, like the Lighthouse and Castillo De San Marcos.
Of course, we have the joy of endless free entertainment and adventure all along our beautiful beaches, scenic waterways, and multiple state and county parks.
So, is St. Johns County still affordable?
Well, it'll depend on a lot of factors. Your income, where you are moving from and whether you are renting or buying. The affordability has changed a lot in the last year so let's run the numbers and figure it out together.
If you'd like to find out exactly what the cost of living in St. Johns / St. Augustine is compared to your current city or state, check out the calculator on payscale.com
This shows us some great options for both housing and cost of living.
If you are moving from Washington DC, you can expect about 28% LOWER cost of living and 52% LOWER housing affordability in SJC.
From New York City it is 61% lower cost of living and a whopping 78% lower cost of housing!
Keep in mind though, while the real estate market values continue to rise, you do get a lot in return not only in quality of life but in making your budget go further than just rent and utilities. We expect for St. Augustine and St. Johns County to continue to grow in popularity, amenities, and value, so don't wait to make this part of Florida your home if it's where you want to be.
References: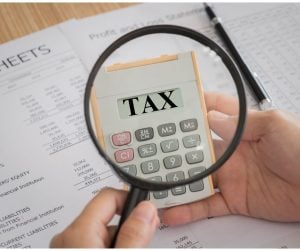 https://www.tampabay.com/opinion/2021/05/20/do-floridians-pay-the-lowest-taxes-a-comparison-with-other-states/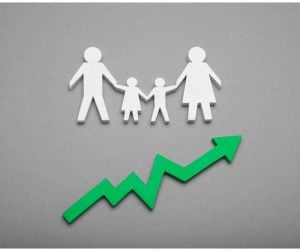 http://www.co.st-johns.fl.us/economicdevelopment/Population.aspx#.Yu00COzMKWA