Halloween in St. Augustine
Hello my pretties! Are you curious about ghouls, ghosts, and things that go bump in the night in the Nation's Oldest City? Well, come with me to investigate the Spooky Season in St. Augustine!
St. Augustine embraces its ghoulish history year round, but in the spooky season we really celebrate the odd and unknown.
Let's take a look at some of the best events and places to check out for Halloween…
The Lighthouse After Dark: our beautiful black & white lighthouse has been featured on many supernatural TV shows and is considered by many a hotbed of haunting activity. Explore the tower and hear stories of restless keepers of old at the "Dark of The Moon Tour" or "Ghostly Tales"…




Take a Walking Tour through the historic downtown: There are several guided tour options, and all share a special spooky side of St. Augustine as you move through the old cobblestone streets. 

"A Night Among Ghosts" is lead by candlelight and includes Victorian Spiritualism techniques to contact the other side. 

"A Ghostly Encounter" tour makes use of modern paranormal tools like EVP to explore the supernatural hotspots of the Huguenot Cemetery, Oldest Wooden Schoolhouse, and the Old City Gates.

For a more rambunctious evening, check out the "Ghost with the Most Cocktail Tour", where you visit haunted watering holes and toast to tales of murder most foul… Lead by none other than Beetlejuice!

If you don't dare wander the streets on foot, be sure to book a ride with the St. Augustine HEARSE tour: bring your own libations as you visit the Castillo De San Marcos and other spots of sightings and spectacles – riding around in a vintage funeral coach.

Creepy, crawly and downright scary things await you at the "Creatures of the Night" events at the St. Augustine Alligator Farm! For three nights the whole family can don their best costumes and get up close to bugs, snakes, lizards, and the gators themselves. Tricks and treats are a part of the fun, so be sure to bring your bag!

Hoist the sails and join the crew! A renowned area of pirating throughout the colonial period, St. Augustine takes pride in celebrating this lawless faction of history and around Halloween there are plenty of options to grab your best raiding gear and revel with other rebels. Stop by Captain Mayhem's party including gravestones, witches, magic and more. Or join the local Swashbucklers for a few nights of debauchery around the Colonial Quarter at the "Halloween Spooktacular". Or climb aboard the Black Ravan ship for treasure hunting and treats for kids of all ages.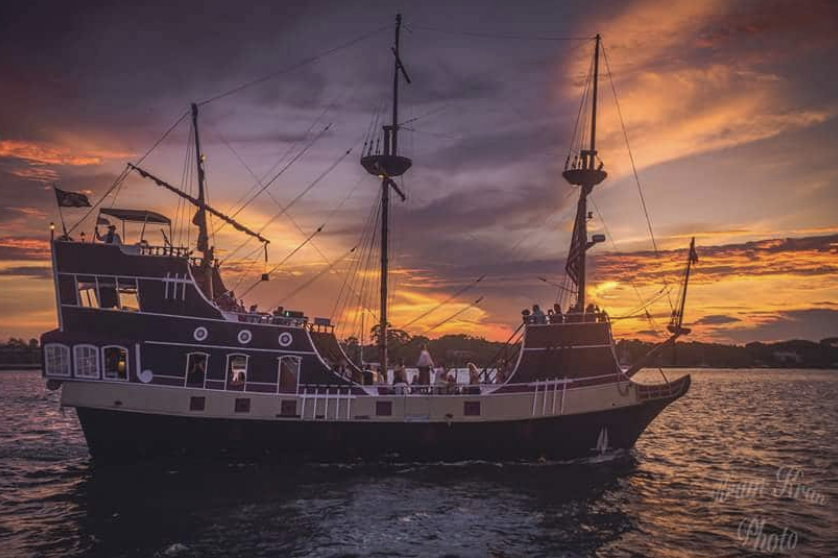 Finally, if you want a full night of horrors, head over to the Ximinex-Fatio House for an overnight "All Hallows Eve" hosted by The Odd Macabre. Tour this historic building before casting spells and communing with the beyond. You can even take part in a "Parlour" conjuring and discover the concepts of mortality and mourning through the ages.
There are SO many more events, places, and parties to celebrate Halloween around St. Augustine, so whatever thrills you are looking for you will find them. Let me know if I missed any of your favorite ghostly encounters… And remember to check under your beds!
Happy Halloween!