Josh Brown and Brandon Sikes became fast friends when they first met in boot camp in 2010.  They always discussed becoming entrepreneurs and starting their own businesses. With several ventures in mind, they decided to focus on their passion for HOME and start Spectrum Trim and Paint.
What inspired you to start this business?
We love the industry and personally love the satisfaction that painting and woodworking provides. Starting a business involves dedication and commitment and we wanted to turn our passion into beautiful artwork for our clients.
What types of services does Spectrum Trim and Paint provide?
We service both residential and commercial in the Greater Jacksonville and St. Augustine areas; providing interior and exterior painting as well as carpentry work such as trim, wainscoting, shiplap, crown molding, board and batten, exterior siding and wood repair.
What makes you stand out from other companies?
Our Passion for Customer Service!  Communication is key for any relationship and we take that concept into every aspect of our business. Our goal with every project we take on is to be a responsive company that provides  high-quality and fast service to our clients.
What are some of your favorite projects to do? 
We love exterior paint projects especially when there is a significant change in color. The finished look always provides a wow factor and we love that our clients feel like they have a new home. We also enjoy putting our carpentry skills to work by doing wood accent walls and shiplap, they are always a fun and creative project to do.
What are some of the most popular paint colors your customers are choosing?
We would say "Agreeable Gray" by Sherwin Williams is one of the most commonly used paint colors by our clients. We've also used Sherwin Williams Sea Serpent on several accent walls. It is a beautiful bold color and our clients love it.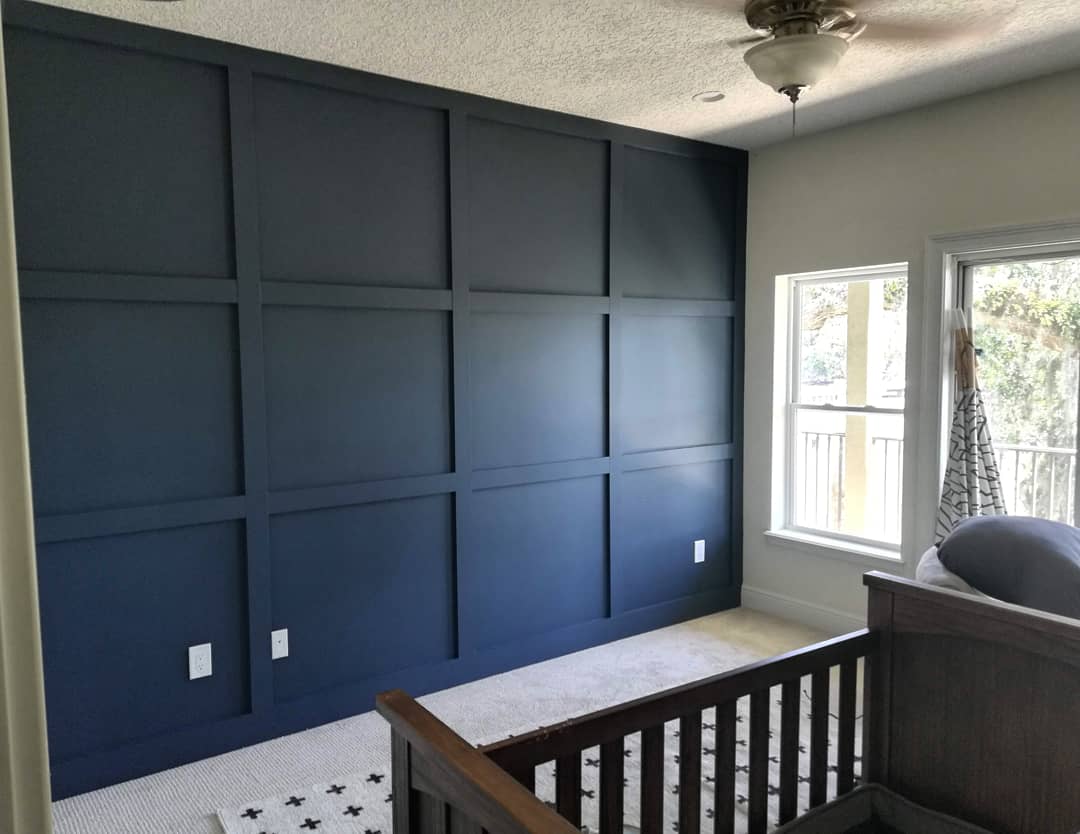 Where are you both from and what brought you to the area?
Josh and his wife Brittany are from Alabama and Brandon is from Georgia. We were both stationed in Jacksonville for boot camp. Josh still serves as a reservist at NAS Jax so we made Jacksonville our home. Brandon is no longer serving but fell in love with the area and decided to call it home as well.
What are some of the things you enjoy doing locally when you're not working?
We love going to Whitey's Fish Camp in Fleming Island for an awesome venue for food and drinks. We also love going to Resellers Reef to purchase items for our many fishing adventures at Huguenot Memorial Park. Last but not least, we love our coffee and enjoy the high quality espresso at The Urban Bean.
What are your goals with Spectrum trim and paint?
Our goal is to continue to grow in the area and provide high-quality services to our clients. As well as grow our team so we can provide employment to local painters while offering a laid back and supportive atmosphere. 
To Connect with Spectrum Trim and Paint you can find them on:
Instagram | Facebook | Website