The Florida Housing Market 2023
What to Expect for Homebuyers and Sellers
As the spring season approaches, the Florida housing market in 2023 is heating up. Many homebuyers are waiting to see what happens with home prices and interest rates before making a purchase.
Will Mortgage Rates Go Down
Higher interest rates make mortgages more expensive and can lead to a decrease in demand for homes. In St Johns County, Florida, we have been seeing a decline in buyer activity since the fall of 2022 due to these rising mortgage rates.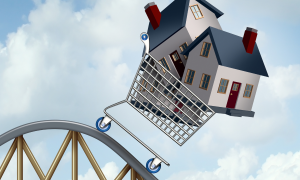 While the median price for single-family homes fell slightly by 3% from December to $525,000 in January 2023, it is up 9.4% from this time last year.
High mortgage rates have discouraged both home buyers and potential sellers so we are seeing a shift in this ratio which has resulted in a deceleration of overall home price growth, but not a full reversal.
Inventory continues to be a big problem in St Johns County and throughout Florida, with new family home listings down 6.3% from a year ago. While there was a 114.6% increase in active listings from a year ago, these levels are still well short of pre-pandemic levels, and the county remains a sellers' market.
Will Housing Prices Drop in Florida
The good  news it, the affordability index in St. Johns County inched up by 4% to 52, indicating that it became slightly more affordable. However, it still remains the most expensive area in the region.
Many homebuyers are wondering when house prices will drop in Florida, and there is concern among some economists that the Federal Reserve may need to raise interest rates even higher to combat inflation, potentially leading to a further slowdown in the housing market and a potential recession.
In conclusion, the Florida housing market in 2023 remains a complex issue that involves many factors, including interest rates, inflation, and the broader economy. While it's impossible to predict exactly how the market will fare in the coming months, staying informed and being prepared for potential changes is important for both homebuyers and sellers.