2022 Housing Market Forecast
What is the Florida housing market expected to do in 2022?
Let's see what the experts are saying and what the market is doing locally.
Since the Spring of 2020 the
St Johns County
area has been a seller's market unlike anything. I've seen in my Real Estate career and I'm expecting a lot more of the same for at least the first half of the year. One of the reasons is Jacksonville is in the top 5 cities people are moving to and we are just south of there. Another reason is we are only seeing about a month of inventory which means if no other houses come on the market it will take one month for the homes listed to be sold. Remember a balanced market is 6 months.
Today, over
50%
of the workforce is working remotely and this is likely a permanent change so the demand to be in a state with
tax
advantages and warm weather is high. With the low supply over the past couple of years we have seen an increase in prices by
25 to 30%
and it's not just single family homes; Did you know that in 2021, condos were a hot ticket item and we saw a
34%
increase in sales. So if you are sitting on a condo you have been wanting to sell, this would be a good time.
With the lack of inventory, we are relying on builders to build us more supply. Local builders are having to slow down the rate at which they write new contracts. Some builders are building spec homes, one is in particular is DR Horton and they seem to have a better timeline to completion. Either way, if you are buying new construction expect some delays due to materials.
There is some good news, Chief Economist Lawrence Yun of the National Association of Realtors is expecting more inventory this year., so hopefully home seller's that want to tap in to this hot sellers market are going to start feeling the pressure to list sooner than later. However, according to CoreLogic, home prices in Florida are expected to rise 10.7% percent so you do have some time to prep.
What about foreclosures?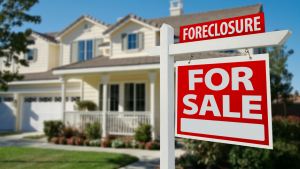 The forbearance moratorium ended but we didn't see a huge wave of foreclosures, so what's the reason. It could be that the majority of homeowners that would have been seeking foreclosure have instead seen a huge increase in their equity.
This tells me the forbearance program worked the way it should. However, I do feel we will see some foreclosures come on the market this year as they start to process them again.
Let's talk about mortgage rates
In 2021 they averaged 2.96%. In 2022 some experts are expecting a 30 year fixed rate to rise to 3.7% and others are predicting as high as 4.5% by the end of the year. Either way, the Fed did announce they will be increasing rates this year to combat inflation.  I remember when I bought my house in 2006, I got a rate of 6.375 and if you talk to anyone who has bought homes in the past 40 years, they saw rates in the teens, so these rates are still historically low.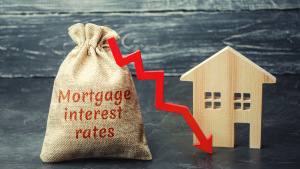 With home prices continuing to rise any increase in the the mortgage rates could put some homebuyers dream of owning a home out of reach.
Real Estate is expected to drive the market in 2022 and if the rate increases are sustained then we should eventually expect some slowdown in the price increases, which would be a good thing as our economy continues to recover.
The competition is unbelievable, especially in new construction, turn-key, and luxury homes. Cash buyers from other states have entered the Florida market over the past two years which has resulted in a negative impact on buyers who need financing, especially veterans and first-time homebuyers.
We will continue to see a sellers market for the foreseeable future and the Florida housing market will remain strong while others are starting to wain. However, it's going to take a while to get back to a balanced market so you will not see home prices plummet anytime soon.
I'd love to know what you are seeing in your local market? Is it still a sellers market or is your market starting to balance out? Send me a note and let me know.

[email protected]
Want to schedule a time to chat… Click here 

https://bit.ly/2Yxy8M9