Florida's Surprising Rise: America's Second Most Valuable Housing Market
Welcome to Florida, where the housing market is sizzling hot, and the sunshine is just the beginning of the story. We're diving into the astonishing rise of Florida's Housing market, which has now secured its spot as America's second most valuable housing market. So, grab a seat and join us as we uncover the factors fueling this remarkable growth.
A Sunshine State Soaring: Florida's Real Estate Revolution
In recent years, Florida's real estate market has been on an incredible journey, catapulting its total value to a staggering $3.85 trillion. That's right; Florida has outpaced economic giants like New York and Texas, with only California holding the top spot. But how did this transformation happen, and what's behind this remarkable surge?
A New Wave of Residents:
One of the primary catalysts for Florida's real estate explosion has been the massive influx of new residents. Since the onset of the COVID-19 pandemic, Florida has welcomed more than 655,000 newcomers, and they're not just chasing the sunshine. Our interviews with these new arrivals reveal that it's the overall quality of life, job opportunities, and a lower cost of living that are luring them to the Sunshine State.
Booming Construction Industry:
Florida isn't just attracting people; it's also a hotspot for construction. New homes are sprouting up across the state, aiming to meet the surging demand. It's a testament to the robust construction industry that's driving the state's real estate growth.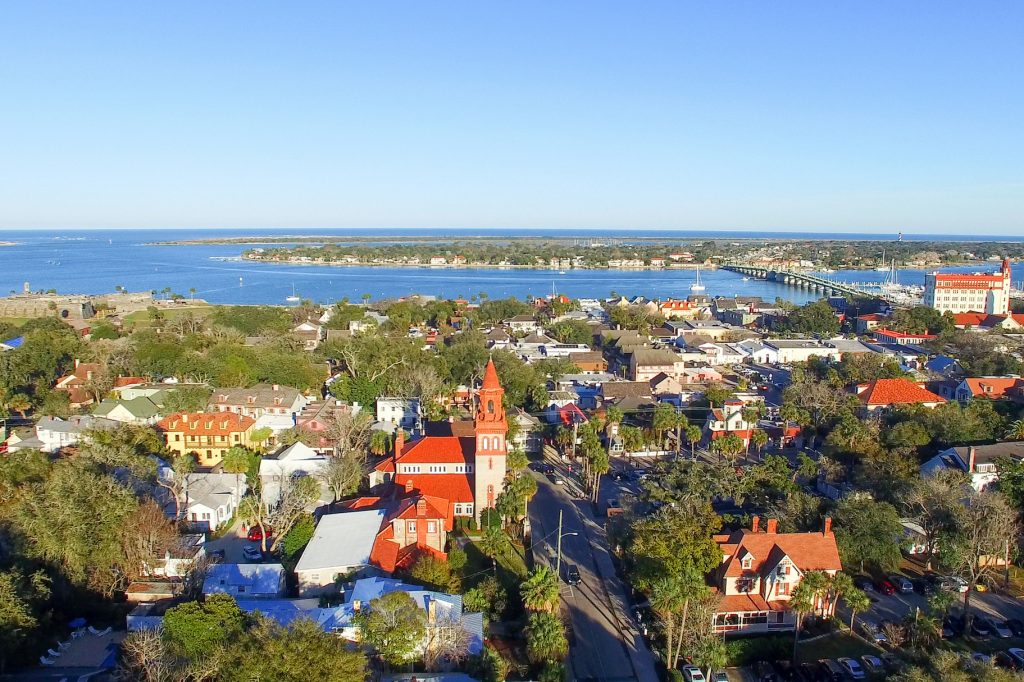 Fierce Competition and Rising Home Prices:
Competition for homes in Florida has become cutthroat, leading to soaring home prices. Sellers are enjoying the upper hand in this market, making it a seller's paradise. Northeast Florida, in particular, has seen remarkable growth, contributing significantly to the state's overall real estate value.
The Top Four Florida Markets Gaining Value:
As we delve deeper into the factors contributing to Florida's housing market success, it's essential to highlight the four standout cities: Tampa, Miami, Orlando, and our very own Jacksonville right here in Northeast Florida. These areas have witnessed phenomenal growth, becoming top contenders in the race for increased real estate value.
Florida: More Than a Place, It's a Lifestyle:
In closing, it's clear that Florida's housing market is on fire, driven by a perfect storm of population growth, new construction projects, and surging home values. But Florida isn't just a place; it's a lifestyle. If you're looking to buy a home here, don't give up hope. New inventory is hitting the market every day, and opportunities abound. Whether you're just starting your research or ready to make the move, we're here to assist you. Download our free relocation guides and reach out for expert guidance as you navigate Florida's diverse housing market.
As we wrap up today's exploration of Florida's real estate market, we hope you're as excited about the Sunshine State's possibilities as we are. Florida has evolved into America's second most valuable housing market for a reason. It's not just about the properties; it's about the lifestyle, opportunities, and the promise of a brighter future. Thank you for tuning in, and we look forward to helping you make your Florida dreams a reality. Until next time, soak in the sun and embrace the warmth of the Sunshine State.