DRIFTERS Out Post mindfully places bikes available for rent around St. Augustine
DRIFTERS Out Post is the newest and most eco-conscious way to experience St. Augustine. In order to create a more fluid way of visiting downtown, DRIFTERS Rentals has created DRIFTERS Out Post for St. Augustine visitors and locals to use. DRIFTERS Out Post bike-sharing system is the only hub directly connecting local businesses to residents and visitors. Users are able to jump on a bike and visit spots throughout Historic Downtown and the beaches with ease through the smartphone app, Movatic.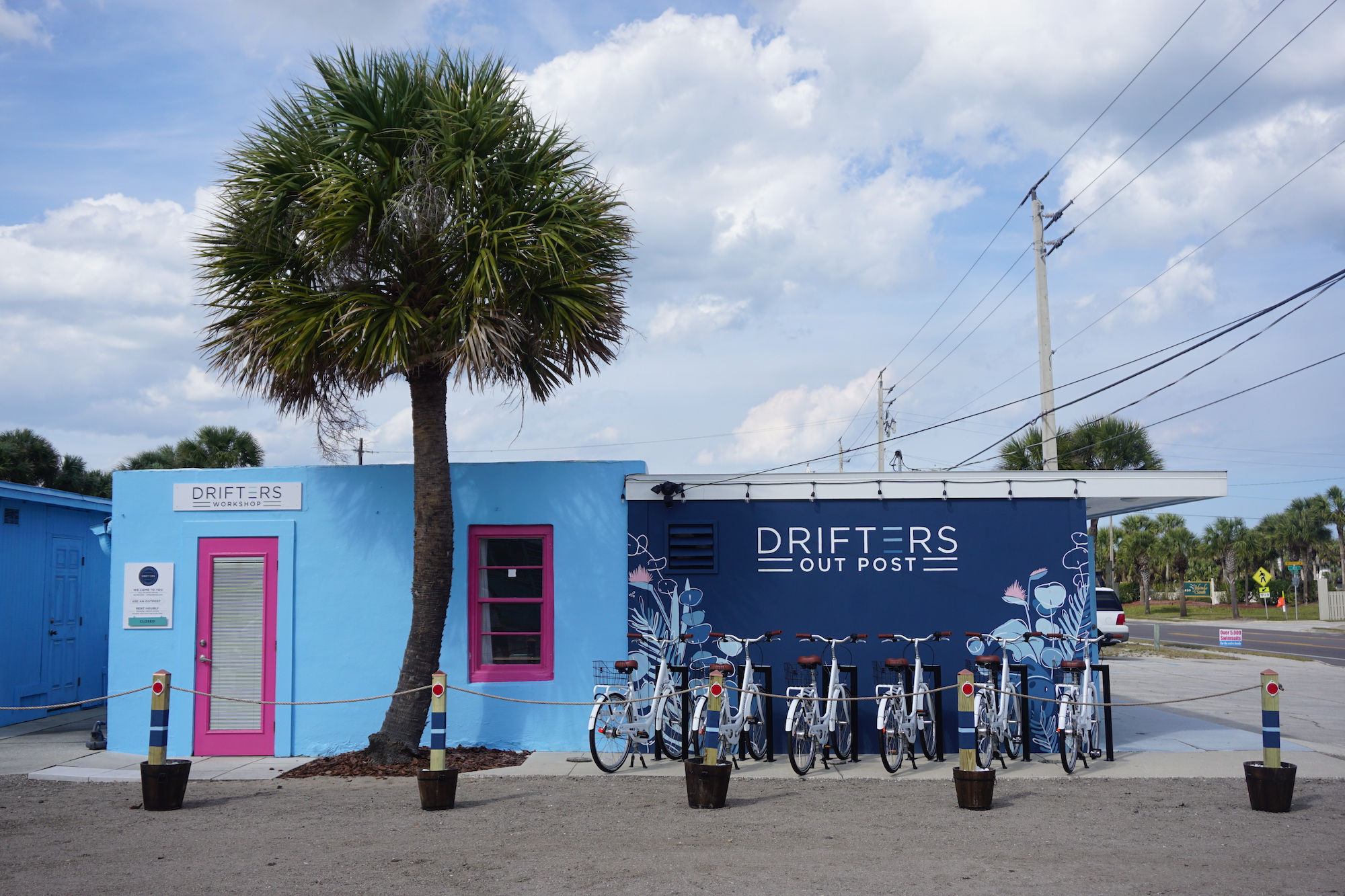 DRIFTERS Out Post is currently available in four locations around St. Augustine including Sunday Everyday/Jenna Alexander Studio at 73 San Marco Avenue in Uptown St. Augustine, Crave at 135 King Street, BLVD Small Plates + Cocktails at 215 Anastasia Boulevard, and DRIFTERS Workshop at 645 A1A Beach Boulevard in St. Augustine Beach. Each Out Post location carries multiple 7-speed bikes designed for comfort for all sizes.
Users can download the free app, Movatic, on any smart phone and personalize a profile with payment information and be setup ready to drift in minutes. Once signed up, users will have a live action map with their current location and the closest Out Post available. Once a user is at an Out Post, it is easy as selecting a bike, entering the bike ID number, and voila! you're ready to start exploring.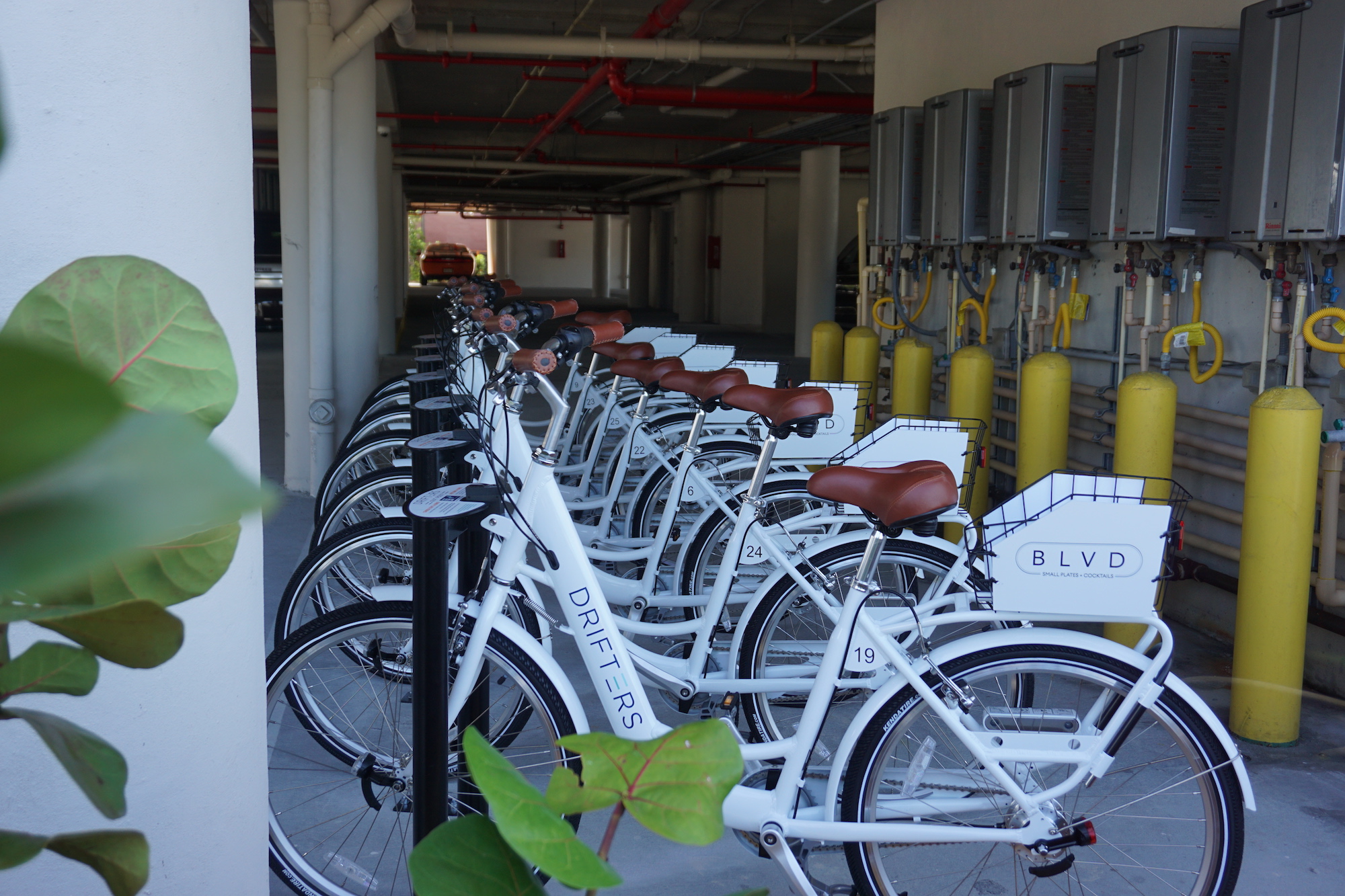 "Since my time of living in St. Augustine for more than 16 years, I've seen the growth of our town firsthand. As always, our goal is to support all St. Augustine residents and visitors with their transportation needs while supporting local businesses and providing a sustainable option to renting," explained DRIFTERS owner, Ian Guthrie. "Out Post is an easy and stress-free way to navigate around town."
DRIFTERS Out Post is targeting locations of locally owned restaurants, micro-breweries, shops, coffee spots, hotels, and other entertainment. If you're interested in becoming a link in the chain for DRIFTERS Out Post, please contact 904-315-6150 or email [email protected]. Learn more at driftersrentals.com/out-post-1 or by downloading the free mobile app, Movatic. Follow on social media, Instagram @__drifters__ and Facebook @DRIFTERSRentals
ABOUT DRIFTERS ~ DRIFTERS Out Post is a bike-sharing system providing the best way to experience St. Augustine with ease, convenience, comfort, and style. DRIFTERS Rentals is a delivery-based beach equipment and bike rental business located in St. Augustine Beach offering shade tents, chairs, coolers, beach games, kid's toys, and a fleet of classic beach and retro-styled town cruisers by Priority Bicycles and Linus Bike. Whether you're looking to get your toes in the sand or go out on the town, DRIFTERS helps you drift with comfort and ease.