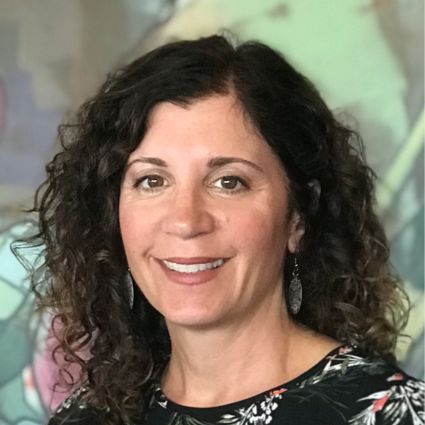 Kim Devlin
Sales Associate
A little about me
and why I love real estate
Real estate may seem an unlikely passion for a woman who lives on a sailboat – but not to me. It was a natural progression when I look back. Born and raised in New York, I took advantage of all the city offered, including a career in corporate, customer service and entrepreneurial positions. Eventually, sailing our way up to Boston, my husband and I decided to buy a house in New Hampshire. That led to years of personally renovating the property (from major structural work to tiling and everything in between), and my interest in design, home projects, and real estate grew – exponentially. Combining my market knowledge and my love for customer service seamlessly lead me to become a Real Estate Agent over eight years ago. After multiple winters living aboard in St. Augustine, we decided to sell the house and make St. Augustine our home.
In my career, my focus has always been on quality customer service. It is the reason I do what I do. I treat my buyers and sellers as I do friends and family members. My business experience and design sense have enabled me to guide both buyers and sellers in making the best decisions for theirs needs and interests, and I pride myself on providing dedicated, responsive service and being a problem solver.
I am actively focused on connecting with the St. Augustine community. One way I do that is by sponsoring a local website which promotes local businesses and events. You can read my featured business owner interviews at St. Augustine Spotlight. Another passion is supporting a local animal rescue organization. I volunteer weekly with Aylas Acres No-Kill Animal Rescue and donate a portion of my income from each real estate transaction.
St. Augustine is my home and real estate is both my passion and skill; I'd welcome sharing all three with you!
Our clients are awesome
and here is what they are saying
"Kim went above and beyond to save me money. I bought a condo AS-IS and she was able to knock $11,000 off the price, have repairs done up to $1,000 and got me a credit of $485 at closing. She is extremely hands-on, dealing with electricians and plumbers for me. I couldn't have asked for a better Realtor who is now a friend."
Thomas D.
Negotiated a Great Deal!
"Kim is THE agent you want if you are truly looking to sell or buy a home! She is very professional yet with a great sense of humor during what can sometimes be a stressful time. She will go above and beyond to make sure her clients get what they are looking for."
"After what seemed like a long period of time with our house on the market and no action, we were very fortunate to then get Kim as our real estate agent. Right from the beginning, she was extremely energetic with a very positive attitude and great ideas. She was on top of everything, keeping us informed the whole way. In no time at all our house was sold at the desired price and the whole process couldn't have gone any smoother, thanks to her. We wish Kim could be our agent at the location to which we are moving."
"I first observed Kim showcasing a property I had interest in. I knew right then she would be the person that could sell my home!!! About a month after meeting her at the open house decided to relist my home. She was professional, prompt, and confident she would sell the house. Also realistic as to the market and price point. Always available to show the house, incredible at following up with interested people. Sold the house less than a month on the market - helped me with the negotiation on my next property and we were able to close with help from my mortgage company inside of 3 weeks!!! You will be hard pressed to find a more professional or ethical person to work with. I hope I will not be moving again but will not hesitate to work with her again and recommend (already have) her for buying or selling property. She had terrific resources as well! She is amazing to work with and have on your team!!!"
"She was wonderful to work with. We could not have asked for a realtor that was looking out for our interest more. One of our best buying experiences. Kim is a dedicated and knowledgeable realtor. You could not choose better."
"Kim has a brilliant mind and also a beautiful heart. And that's what you need from a realtor when you're a first time buyer. Someone who has knowledge, negotiation skills and most importantly PATIENCE. When we started the process of searching for a house, we were overwhelmed. Kim was always available for any questions we had. Most of all she was relatable and down to earth. I couldn't of asked for a better person to help us through this process."
"I couldn't ask for a better person to help us through the house buying process.
The communication was fast and detailed , if Kim didn't know something about a particular house she would go above and beyond to get those answers. She is definitely a Realtor I would recommend to anyone !"
"We loved working with Kim on selling our condo. She made us feel very comfortable and walked us through everything since it was our first time selling and we had no idea what we were doing. She was in constant communication when things were going down. She is very detail oriented and there for her clients!"
"Kim was awesome! We bought a home on the fly while on vacation and she took me on a whirlwind tour of available home while I was in town for just 2 weeks. She was attentive, knew the neighborhoods well and ultimately helped us find a home that I never would have chosen based on the MLS photos. We are so happy and looking forward to moving in 2 weeks. I would recommend Kim to anyone looking to buy in St. Augustine!!"
"Kim was remarkable! We were relocating to another state and she made the whole process move along smoothly and stress free. She was always there offering her services-we could not have asked for more! She deserves 10 STARS!"