St Augustine Christmas Events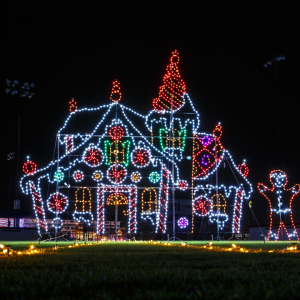 If you have read on my blog before, you know that I focus a lot on St. Augustine, and today is no exception. I live here, work here, play here and I love everything it has to offer. My gift to you today is the 12 days of Christmas, St. Augustine style!
Let's dive right in!
On the 1st day of Christmas, of course there are the Nights of Lights. Going on every evening until January 29th, 2023. National Geographic has even listed it as one of the top 10 holiday light displays in the world! so make sure you Walk through the magical wonderland of twinkling white lights all throughout the historic downtown district. The best part is, it's free.
On the 2nd day of Christmas is the Artisans' Holiday Night Market at Ximenez-Fatio House! On December 2nd from 5-9pm, enjoy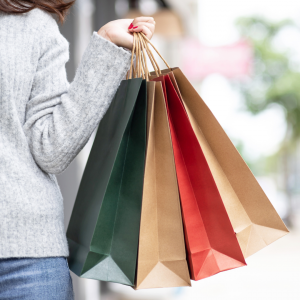 shopping from local vendors, crafts with the kids and even try out the cider and s'mores bar! It is free for everyone to attend! 📍20 Aviles St, St. Augustine, FL 32084
On the 3rd day of Christmas fun, there is more shopping, this time enjoy the Holiday Market at the Lightner Museum on December 8th from 5 PM to 8 PM. Shop from over 30 vendors and local small businesses! After you are done shopping, stay and enjoy music, drinks, food and more!
📍 75 King St, St. Augustine, FL 32084
On the 4th Day of Christmas why not do an evening on a Christmas sunset kayak tour with Kayak St Augustine. Enjoy the view of the lights from the water on top of you with a Christmas decorated kayak provided for you. 
On the 5th day of Christmas hop on the Polar Express Holiday Event & Movie Dec. 10 from 8 to 11am. Sit back, relax and watch the Polar Express in the IMAX theater at World Golf Village! Before or after, enjoy a meet and greet with Santa, Face painting and shop the local retailers. This is a perfect event for the whole family! 
On the 6th day of Christmas stop by the Holiday Night Market at the Pier on the Beach. Dec 10th from 3 to 7. Presenting local vendors with plenty of different gifts to choose from, for anyone in the family. Bring home delicious treats, and enjoy the light displays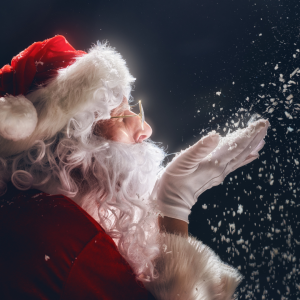 On the 7th day of Christmas are you looking for a little country Christmas fun? Visit the Elf on the Shelf, Say hi to Santa, create your own Christmas ornaments, follow the Christmas Story Walk, and visit the farm animals!
Be sure to visit the vendors in the mini-market and grab some delicious handmade treats.  This is a day full of farm fun for everyone! Tickets are on sale for $6 each and this is located at Wesley Wells Farms
2680 Ada Arnold Rd, St. Augustine 
On the 8th day of Christmas, may I interest you in a boat ride? Take Florida Water Tours to see the Nights of lights from the water. If you've never done it before. I highly recommend it.  This is perfect for all ages and is family friendly, however, you can request an adult only boat tour if you prefer. Cocktails are not included but feel free to bring your own drink of choice along with you. Tickets for adults can range from $39-$49 each and children from $16-$22 each. Under 2 years old is $6-8. The boat tours are available until the end of January. 
📍 107 Yacht Club Dr #Dock A-19, St. Augustine, FL 32084
On the 9th day of Christmas I gift you with the Perky Pelican Christmas Shoppe.  Want to shop Christmas all year long? This is the place. They are chock full of Christmas, from ornaments of every type to Christmas villages and from nativity sets to Santa wearing your favorite sport teams. Just step in and feel the magic. Located at 41 San Marco Ave, St. Augustine, FL 32084.
On the 10th  of Christmas, let's not forget to take a trolley tour. Hop on the festive tour around St Augustine and enjoy some Christmas music with other happy riders. Tour the lights and then hop off for a hot totty in one of the many warm and cozy restaurants downtown.
On the 11th day of Christmas – Head over to Gypsy Cab Dec 20 for a Holiday Pawtie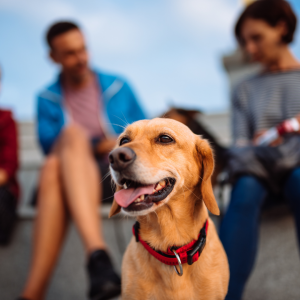 Bring your pet for some holiday photos, enjoy WARM DRINKS,  GIVEAWAYS, and an artisan market. 
Ayla's Acres will be on hand for some dog love.
and last but certainly not least…
On the 12th day of Christmas, The popular, Venardos Circus a Broadway-style animal-free circus, will return to The St. Augustine Amphitheatre from December 16, 2022 through January 1, 2023 with a total of 29 shows. This show would make a great gift and will have showing times on Christmas Eve and Christmas Day too.
Well, that's a wrap on the 12 days of Christmas!  But there is so much more to do around town so for other options check out St Augustine Events on Facebook. I hope you enjoy some holiday fun this year. As always if you have any questions or you have your own St. Augustine recommendations, leave a comment below or feel free contact me anytime. I would love to chat!