SELLING A HOME AS IS
How much do you lose when selling a house AS IS? 
Well, I'm going to cover the pros and cons of selling AS-IS, so let's get to it.
The current market is very competitive. I list a home for one of my customers and it typically goes under contract quickly but there are still those homes that sit longer and there's a reason.  But not all homes present this option and that is when a seller may consider selling their property "AS IS"
Selling "as is" means that you're selling your home in its current condition and that the buyers agree to take the property without the seller being obligated to make any repairs or improvements.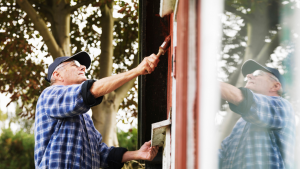 Under Florida law, the seller will still need to disclose all material defects that they know about concerning the property. That could be structural issues, water damage, past water intrusion, and termites.Buyers buying a home as is still have the option to do their own inspections and definitely should.
One of our most common contracts used in St Johns County FL is the "AS IS" Purchase and Sales Contract. This contract defaults to a 15 day inspection period and allows buyers to cancel if unsatisfied with any findings on the report.
PROS to selling AS IS:
When selling as is, the price is generally lower and you may attract buyers with cash looking for a deal. Cash transactions tend to close much faster because there is no third-party lender involved. So if you have to move quickly, this is a great option to help you shorten the timeline to closing.
Selling AS-IS also saves the sellers upfront costs since no repairs are required to be made. This one is a trade off though because your home may sell for less than comparative properties. It is also fairly common that, following the inspection, the buyer will still ask for certain repairs or renegotiate the price or credit at closing to compensate for future work needed, which may put you in a tighter position with both time and money.
CONS of selling As-Is:
Your house is going to sell for less than a home that has the repairs and updates made.
Selling your home AS-IS is that it will likely attract a smaller pool of buyers. Because not all buyers are willing to take on the challenges of updating a property, or they suspect something must be "wrong" with the house, this may scare off your average Joe or Jane Buyer from even considering your home as an option. And, because most mortgage lenders require proof of the home in good condition, selling As-Is may outright eliminate the options for VA, FHA, USDA, or even conventional financing.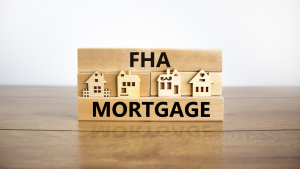 Depending on how much your house needs, it might be worth doing some repairs to increase the value of the home and make it more attractive to a larger buyer pool, in turn giving you more money at the closing table.
But if you are needing to sell quickly and are unwilling or unable to make cosmetic updates or structural repairs, selling "As-Is" might be the perfect strategy for your home.
As always, I am happy to help you figure out what the best course of action might be for your property. Let's chat about the current condition of your home and what minor items are worth tackling before listing for sale to maximize your profit and minimize your time!
Want to schedule a time to chat… Click here

https://bit.ly/2Yxy8M9
Thank you so much!