Enterprise Roofing brings quality roofing services to Northeast Florida
Old City PR – According to National Women in Roofing (NWIR), an organization that supports and advances the careers of women roofing professionals, women make up less than one percent of the roofing professionals in America.
Enterprise Roofing, a certified woman-owned roofing company in St. Augustine, is setting the standard for roofing services in Northeast Florida. CEO Maria "Sol" Felix, a wife and mother of two 11-year-old twin girls, decided to go against the norm and start a roofing business with her husband, Chris. Although most roofing businesses are run by a male, Sol wasn't about to allow an industry stigma stand in her way.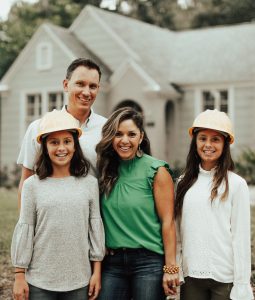 "I decided to jump off the roof – figuratively – and start this business," explains Sol. "My husband Chris had been working for various commercial roofing companies for more than a decade including one of the largest commercial roofing companies in South Florida. When we moved to St. Augustine from South Florida, we started to reevaluate our lives. We wanted a better quality of life, and it became apparent that starting our own business was the way to achieve that."
Enterprise Roofing offers roof repairs, roof replacements, and commercial roofing. The small, but mighty team has over a decade of experience and strives to maintain great communication with their customers. Sol and her husband wear many different hats. Sol handles business development, marketing, customer service, and financials while Chris oversees project management and the on-site crew.
"The roof on a home is the structural integrity," says Sol. "It is important to protect your home's largest asset. If your roof is in poor condition, your home is more susceptible to water damage, wood rot, and structural issues. We handle all repair, replacement, and maintenance services, and our team will ensure that your roof is properly protecting your home."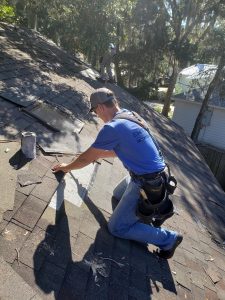 ABOUT ENTERPRISE ROOFING, LLC ~ Enterprise Roofing offers roof repairs, roof replacements, and commercial roofing for the Northeast Florida area. They also offer easy financing options through Hearth Home Insurance Solutions, Inc. License #CCC1331720. To learn more about their services, visit www.enterpriseroofingllc.com or call 904-808-3319 to schedule an appointment. Follow along on Facebook @EnterpriseRoofingLLC and Instagram @enterprise_roofing