Home Buyers Remorse?
In the past two years home buyers have had to compromise due to the low inventory and a competitive market. Because of this many home buyers are feeling remorse about the home they purchased or even the location.
So, what is the answer? If these buyers are unhappy and sell now, will they lose money? Well, that's what we are talking about today so let's get to it.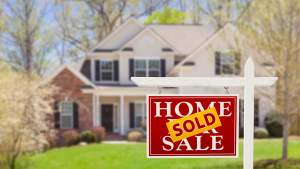 According to American Home Buyer Survey, nearly 75% of pandemic homebuyers are now suffering remorse. Since there was so much competition in 2021. Homebuyers had to act quickly and aggressively, many of these homebuyers feel like they overpaid or made compromises on the home they purchased.
These home buyers bought in an unprecedented market with rapidly rising prices and very few options which put the pressure on them to be impulsive in their decision making, so many buyers ended up in a home that was less than ideal.
The survey found that 80% of these home buyers also compromised on their priorities including location, floor plans, and more work was needed than anticipated.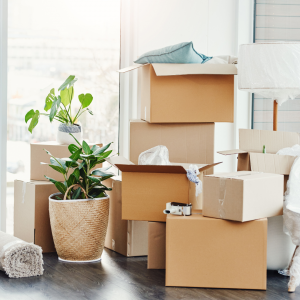 It is important to note that you will always have to compromise on something when buying a home. No home is perfect so as long as you go in to it with that perspective you should be fine. Another note worth mentioning is location is always A Number 1. I've said it many times before. If you compromise on location then the chances are, that home will never be the right fit.
Moving is never easy and logistically takes time, money and patience. When you are moving to a new city, you are likely leaving your friends, your routines, your doctors, so it's an adjustment. This is why making a smart decision on the location and home you purchase is so important.
So, for those homebuyers that are unhappy, what are they to do. Well, if you bought prior to 2022. You definitely have a ton of equity in your home.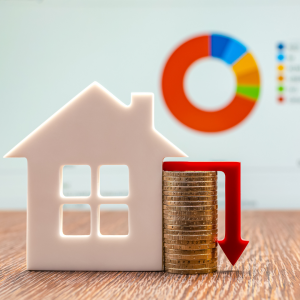 Now I know that we are seeing price reductions right now but we are not seeing values decrease so depending on when you bought you likely gained 15 to 20% of equity in your home.
If you moved here and are not quite loving it and feel that it wasn't the right move for you. I know it's costly to move but it's more costly to live in an area that isn't the right fit for you. Life is way too short for that. So it might be time to take another move.
I know I get it. Now that the interest rates are higher you may be thinking you are stuck where you are and there is no way you can move. So how do you offset the money spent and costs to move? Remember when you bought your home last year you likely paid over asking or covered the appraisal gap. Maybe you waived inspections so now you are dealing with some big money repairs.  Luckily you have equity in that house and even more so if you bought in 2020.
Currently we are in a sweet spot of a market and here's why. Buyer activity has declined, this means there's not much competition out there. So, you don't have to pay over asking and sellers are more accepting to negotiate on price now. So, where you may have spent $20 to $40k over asking before, now you don't have to. You also can do a 15-day inspection and take your time to do your due diligence and even ask for repairs. Some sellers are even offering a rate buy down to buyers. So even if you did buy and want to sell, you can get into a home with little to potential no loss and be where you want to be.
Now there's a lot of talk about the market crashing, People think they are buying at the height of the market but what you are hearing in the news is there to create fear. So, let's step back and take a look at what the market is doing now. The inventory is still low so I do not feel the market will crash but here is what can happen. The rates can come down to let's say 5.5%. This sounds good compared to the 7% rate we saw a couple of weeks ago doesn't it. So, with a lower rate and low inventory, what do you think can happen? It can create another hot market where you are again competing for homes with no room for negotiation.
This current market is also great for home buyers that lost out to the competition last year because now there isn't a sense of urgency like there was last year.  You have time to do your due diligence. Not only on the house but on the neighborhoods, if there is an HOA, you should be looking at the financials, see if there are any assessments, if schools are important then research those and don't forget the near by, services, like doctors and fitness centers. Buying a home is a huge deal and to not be able to take your time to learn as much as you can about the house prior to closing is a step not worth skipping. This is what can and will usually lead to Buyer's remorse.
So, if you are in the market to buy a home, now may be a better time than any. Talk to your lender and see what products are out there. I spoke to a fellow Realtor last week who was looking to upsize her home and her lender gave her rate of 5%. There are options out there, you just need to do your research and of course let me know if I can help in anyway.
I hope you found this info helpful, please comment below with any questions. I'm here and happy to assist in anyway.