Insider Tips for Buying a Vacation Rental in Beautiful Northeast Florida
Are you dreaming of buying and owning a vacation rental in beautiful Northeast Florida? Perhaps you're hesitating because you're not sure how to go about it or where the best area is to purchase. In this article, we'll be sharing the best insider tips to help you make an informed decision. Northeast Florida is not only a popular destination for vacationers but also for homebuyers looking for in buying vacation rentals instead of traditional hotels. If you're considering purchasing a vacation rental as an investment, here are some key factors to consider. So, let's dive in!
Tip 1: Location, Location, Location

It's not just about location when it comes to your permanent residence, but also when it comes to choosing a vacation rental investment. Northeast Florida boasts a wide range of neighborhoods and communities, from the historical charm of St. Augustine to the coastal beauty of Vilano, Palm Coast, and Flagler Beach. Each area has its unique appeal. When selecting a location in buying a vacation rental, think about its tourist appeal. While you might prefer a golf course property, a beachfront location could yield a higher occupancy rate. Understanding the differences between areas is crucial.
Tip 2: Research Local Regulations
Before you invest in a vacation rental, it's essential to become familiar with local laws and regulations. St. Augustine, for example, has specific guidelines, including permits and taxes. For instance, if your property is downtown in the city district, there might be restrictions on the frequency of bookings or the need for parking permits if you lack a driveway. Doing your due diligence and staying informed will prevent potential headaches down the road.
Tip 3: Partner with a Real Estate Agent
Seeking guidance from a knowledgeable local agents is crucial when buying a vacation rental in St. Augustine. Local agents are well-versed in the best places to purchase, understand the restrictions, and often have relationships with property managers who can provide valuable insights. Their expertise will help you find the best properties within your budget.
Tip 4: Focus on Amenities
To attract renters, consider offering top-notch amenities. Features that make your property stand out, such as a pool, beach access, BBQ area, or pet-friendly options, can be significant selling points. Pet-friendly rentals, for example, allow you to charge more for bookings, as pet owners are often willing to pay extra for the privilege. These sought-after amenities will attract more renters and increase your potential income.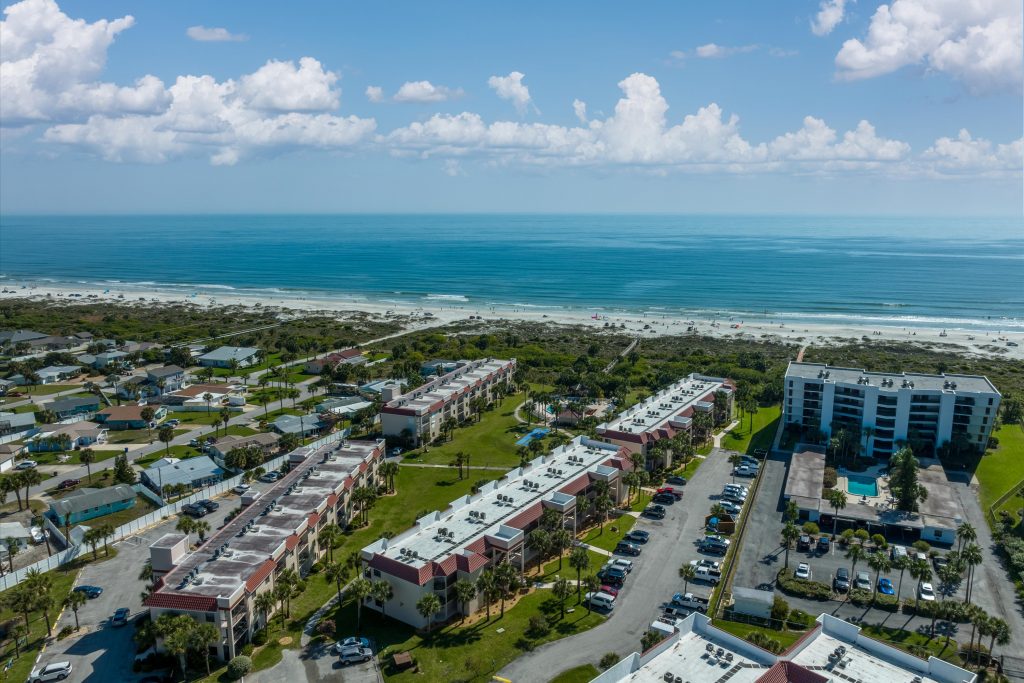 Tip 5: Calculate the Financials
Before making any investment, it's essential to crunch the numbers. Consider factors such as the property's rental potential, ongoing maintenance costs, property management fees, and mortgage payments. Ensure that the investment aligns with your financial goals and that it is a sound financial decision.
Tip 6: Think Long-Term
Purchasing a vacation rental is not just a short-term venture. Think about your long-term goals and how the property fits into them. Are you planning to retire in the property you purchase, or do you eventually want to sell the property to purchase something else? Considering your long-term intentions will help you make the right decision.
If you're interested in owning a vacation rental in Northeast Florida is the right move for you, take a look at the properties currently for sale in the area by clicking here. Feel free to explore popular condo communities or reach out with any questions you may have. I'm here to help you make your dream of owning a vacation rental a reality. Thanks for reading, and I look forward to assisting you on this exciting journey!