EMMA'S 41ST SEASON CONTINUES WITH HOLLYWOOD CONCERT ORCHESTRA
Hollywood Concert Orchestra presents "Night at the Oscars" with music that made the movies!
ST. AUGUSTINE, Florida (September 23, 2019) – EMMA Concert Association presents Hollywood Concert Orchestra "Night at the Oscars" on Sunday, October 6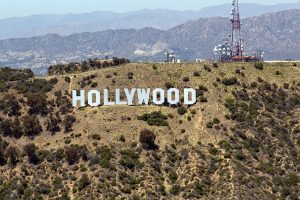 at 3:00 p.m. at Lewis Auditorium at Flagler College. With its unique presentation of the latest TV, movie, and Broadway themes written and arranged especially for the orchestra, the Hollywood Concert Orchestra is known as "the Orchestra of the Stars," featuring the best and brightest guest artists and soloists in lively and entertaining performances.
Hollywood Orchestra's Night at the Oscars will feature special musical arrangements of both current and classic movie themes including Overture: Superman, Around the World in 80 Days, Somewhere in Time, West Side Story Suite, Schindler's List, James Bond (007), Forrest Gump, Raiders March (Indiana Jones), Mission: Impossible, Gone with the Wind, The Sting, The Wizard of Oz, Grease (The Movie), Phantom of the Opera Suite Titanic, and more. 
"For our only afternoon concert of the season, the EMMA Concert Association is delighted to present a fun, glitzy, and exciting musical journey through some of Hollywood's best-loved and most recognizable movie scores," said Joanne Everett, President of EMMA Concert Association. "Join us for timeless, classic pieces of music which 'made' the movies from the Golden Age of Hollywood through contemporary films."
HOLLYWOOD CONCERT ORCHESTRA was founded in 1999 by John R. Giattino and Judith M. Giattino. Both John and Judith have been promoting concerts since that time and have taken the Hollywood Concert Orchestra across the United States, as well as the People's Republic of China, Japan, Taiwan, and Korea. The Hollywood Concert Orchestra has become one of the premier pop ensembles in the world due to their ensemble of America's finest musicians.  In various programs, the orchestra performed music dating back to the early '30s, as well as the most current hits from movies such as Lion King and Mission Impossible. During the last decade, the orchestra has performed at numerous festivals and concert halls across the United States.
EMMA Concert Association performances are held at Lewis Auditorium at Flagler College, 14 Granada Street, downtown St. Augustine. Tickets are $40 per person. Price for children and students with school ID is $5 per concert. Tickets can be purchased at emmaconcerts.com, by phone 904-797-2800, or by email [email protected]. Follow on Facebook @emmaconcerts and Instagram @emma_concerts