Fall has arrived and the cooler weather will be here soon, this is Florida so it may take a few more weeks. In the mean time don't miss out on the fun events happening this season in St. Augustine and around St. Johns County.
Sykes Farm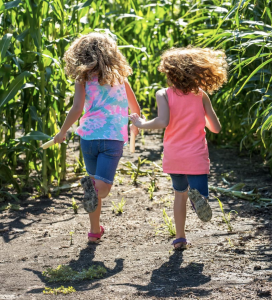 Every year at Sykes Farm in Elkton you'll find a 9 acre corn maze and other family friendly activities such as; Hayrides, farm animals, cow train, duck races and much more Fall fun to enjoy. The maze opens on October 5th and admission varies so be sure to check out their site for schedule and details. https://sycofarms.com
Datil Pepper Festival
This 12th Annual Datil Pepper Festival will take place on October 5th and 6th at the St. Johns County Agricultural Extension. This annual event celebrates the importance of the Datil pepper in St. Augustine and it's culinary heritage.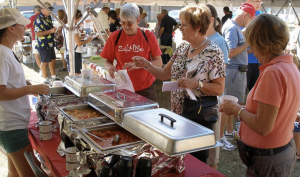 There will be kid-friendly activities, a selection of Datil products for sale, tours of the arboretum and more. The main attraction is the Cook-off among local chefs where they will prepare dishes using the Datil pepper and compete in different categories. You can purchase tasting tickets for $1 each to get in on the voting. Admission to this event is FREE.  See link for more details Datil Pepper Festival
Croctoberfest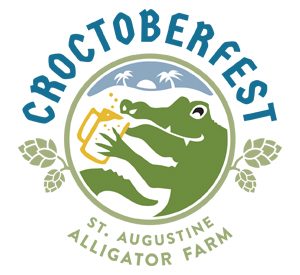 The Alligator Farm will hold their annual Croctoberfest on Saturday October 12th from 6:00-9:00pm. Featuring 20 local breweries and food samples from local restaurants, the event raises funds for conservation efforts and admission is $40 per person which includes beer, food samples, a beer stein, live music and access to the park. See link for more details. https://www.visitstaugustine.com/event/croctoberfest
Spooky Halloween Bash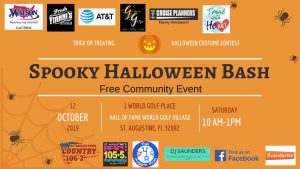 On Saturday October 12th 10:00am to 1:00pm at the Hall of Fame World Golf Village enjoy some spooky fun including trick or treating, kids Halloween costume contest, vendors, food and more.  Hosted by Jacksonville Business Connections, admission is Free. See link Spooky Halloween Bash for more details and to get your tickets.
Fall Oyster Roast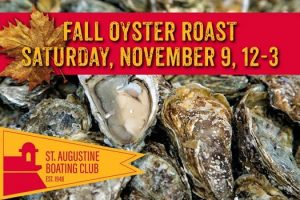 For the seafood lover, check out this event on November 9th from 12:00 to 3:00pm, hosted by the St. Augustine Boating Club. Tickets are $40 and include locally harvested oysters, chowder, crab bisque, chili, deserts, and more. Reservations will be accepted until November 2nd. See link for more details and to get your tickets Oyster Roast
Happy Fall Y'all